Allstate reveals huge spike in scams | Insurance Business America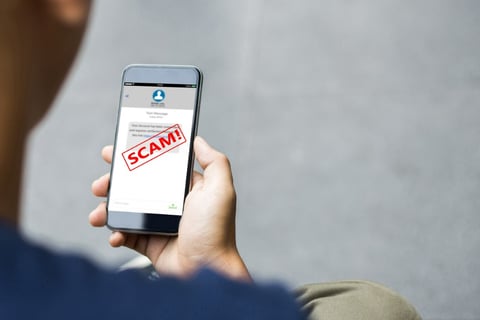 Scams are on the rise, and the number of suspicious calls and texts sent to Americans has swelled, a new report from Allstate Identity Protection (AIP) has found.
The report, "Identity Fraud in Focus," noted that 74% of Americans said they have received a scam text so far this year. Meanwhile, 83% said that they received a scam phone call. Of those who received a scam call or text, nearly half indicated that they received 11 or more spam attempts every week.
AIP has noted that despite a new FCC regulatory framework, spam calls increased by a considerable 32% to 72.2 billion in 2021. And not only have phone and text scams become more frequent, but more people have fallen victim to them – Americans in 2021 reported losing $131 million to fraud schemes initiated by text, which is an increase of over 50% from 2020, AIP said citing data from the FTC.
Apart from phone and text scams, charity scams are another source of frustration for Americans, AIP said. Half of the study's respondents (50%) said that they are concerned about charity scams. AIP has noted that criminals have been exploiting events – such as natural disasters, the COVID-19 pandemic, and even geopolitical unrest like the humanitarian crisis in Ukraine – to launch new charity scams.
Peer-to-peer (P2P) scams are also on the rise, AIP has found. Payment services such as Zelle, Venmo, and Cash App have become popular targets for scammers, since they do not carry the same consumer protections as credit card fraud. Some 26% of Americans said they are not at all concerned about P2P scams, AIP found.
"We hear stories regularly from people who were scammed out of their nest eggs," said AIP director of customer care Brian Stuart. "Financial institutions don't often cover these losses, so we want to empower everyone with the tools to recognize scams before they start."