Allstate seals $4 billion sale of life and annuity businesses | Insurance Business America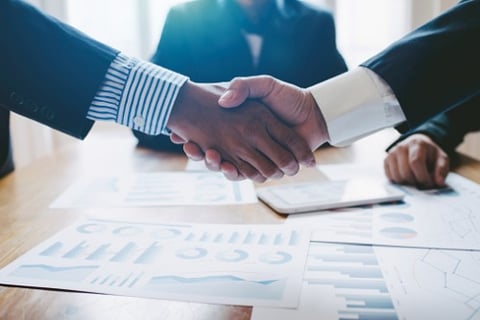 Allstate Corporation has closed the sale of its life and annuity business – Allstate Life Insurance Company (ALIC) – as well as certain other subsidiaries to entities operated by investment management company Blackstone.
The transaction was first announced earlier this year. ALIC holds about 80% of Allstate's life and annuity reserves. The business generated income of $467 million in 2019, and a net loss of $23 million in the first nine months of 2020.
Read more: Allstate to sell off life insurance business for nearly $3 billion
Total proceeds of the transaction amounted to $4 billion, a company release said, inclusive of Blackstone's approximately $2.8 billion purchase price and in addition to increases in statutory surplus since March 31, 2020.
ALIC will be renamed Everlake Life Insurance under its new ownership by Blackstone entities.
"Allstate's strategy is to increase personal property-liability market share and expand protection offerings to customers," commented Allstate chair, president and CEO Tom Wilson. "This sale redeploys capital into highly attractive property-liability and protection service businesses and reduces interest-rate exposure."
"We are pleased to complete this transaction," added Blackstone Insurance Solutions global head Gilles Dellaert. "We believe the investment outperformance we can deliver through our industry-leading private credit origination platforms – while maintaining strong policyholder protections – will play a vital role in helping meet long-term customer obligations, especially at a time of historically low-interest rates."
The sale of ALIC comes after Allstate previously closed its other sale of Allstate Life Insurance Company of New York (ALNY) to Wilton Re for about $400 million.
Read more: Allstate closes $400 million sale
According to Allstate, the sales of both ALIC and ALNY reduces its assets by approximately $34 billion to $99 billion and liabilities by approximately $33 billion to $72 billion as of June 30, 2021. This resulted in a GAAP book loss of approximately $3.8 billion in the first quarter of 2021. The transactions also generated approximately $1.7 billion of deployable capital.