Allstate wants to spy on its auto insurance clients, patent reveals | Insurance Business America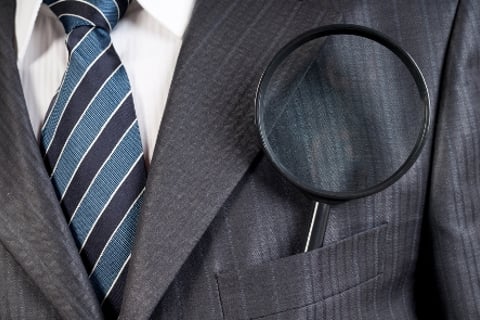 A newly discovered patent filed by
Allstate
Corp. proposes to use new and existing technology to monitor everything related to the company's auto insurance clients, from driver seat position to stereo volume.
Titled "Traffic-based Driving Analysis," the patent was filed August 11 and would allow Allstate to access many monitors and cameras already featured in most vehicles, including telematics devices installed by the insurer. It also provides for new technology and methods Allstate could use to check up on its customers.
Among other data, the carrier says it wants to know:
Who is riding in the car, including the number and age of passengers
Driver's phone use while driving
Eating habits of the driver
"Potentially distracting" objects in the car, including animals trash or bags
Seating position
Driver's eyeline
Stereo volume
Heart rate
Blood pressure
Alcohol content in the air
Further patents also suggest Allstate's ambitions extend beyond their own policyholders. The company also wants to monitor the activity of other drivers on the street, as well as traffic patterns and weather conditions.
When questioned by reporters, company spokeswoman Laura Strykowski said the technology would "provide drivers with broader information about traffic conditions and external factors that could better equip them to drive safe."
Others have a different view of the matter, however. J. Robert Hunter, former Texas insurance commissioner and current insurance director for the Consumer Federation of America characterized the patent as "the invasion of the spy car."
"So my car spies on me and on other drivers near me?" Hunter told the
Chicago Tribune.
"Even if I give permission for this intrusive technology, my car spies on unsuspecting passengers and even on unsuspecting pedestrians or cars driving by?"
Making the matter even more concerning are recent comments made by Allstate Chief Executive Tom Wilson suggesting the insurer is exploring the possibility of selling driver data.
Under terms of a potential agreement, Allstate insureds would have their data transmitted to businesses in real-time, allowing businesses to send them coupons and promotional materials based on when and where they are driving.
All this would be done in exchange for a potential discount on their insurance premium, Wilson said.
"There's a whole bunch of people who look at the insurance industry and say, 'Oh, it's sleepy; they're not really smart," Wilson told Bloomberg in July. "It's for us to take them apart."