Alternative insurance distributor lands $33.3mn in fundraising effort led by national insurer | Insurance Business America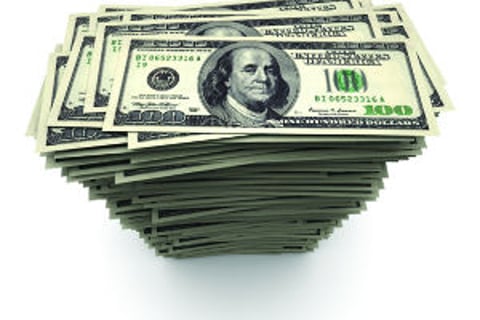 A company self-described as an "insurance disrupter" – and described by others as a potential threat to the agent distribution channel – has raised $33.3 million in a Series C financing round led by ACE Group.
CoverHound, a digital platform allowing consumers to compare and purchase insurance, announced Tuesday that it now has more than $53 million in total funding following the financing round, which it plans to use to expand into the small business and commercial markets.
ACE now owns a 24% stake in this new venture, which was also funded by CoverHound's existing investors RRE Ventures, Blumberg Capital, Core Innovation Capital, Route 66 Ventures and American Family Ventures, the venture capital arm of
American Family Insurance
.
In addition to exploring the commercial space within the next year, the company says it will use the new capital to continue to invest in talent acquisition and "further enhance its digital insurance platform." Along the way, it hopes to attract more insurance carriers to its database and continue to leverage its recent partnership with Google Compare.
It has already been a banner year for CoverHound, with 168% growth in new customer policies in 2015. CEO Keith Moore attributes the success to the company's innovative style, characterizing it as "the fastest and smartest way to compare and purchase P&C insurance."
Comparison sites like CoverHound have been somewhat of a worry to independent agents, as the models allow consumers to shop for and purchase insurance directly from the carrier. The goal of entering the commercial market is nothing to sneeze at either. Agents often dismiss online distributors as being too simplistic for small business risk, but appetite and demand is clearly evolving – particularly if major players like ACE are getting involved.
Such sites have not claimed a significant share of agent business yet (indeed, reports show one-third of consumers still rely on agent advice even for the highly commoditized personal auto product), but industry professionals warn that they could erode traditional distribution channels if they don't evolve.
"If you sit on your hands as an agent…and you do nothing in your business to reflect the changing shopping behaviors of consumers, I think your agency, your brokerage, is at risk," said Andrew Rose, CEO of Compare.com – another popular insurance comparison site. "Just as any good person, they need to understand how they fit into the shopping behavior of consumers."
Indeed, Rose has suggested that comparison sites and other online distributors may even be a boon for agents.
"Our model is something that gives agents considerations where they wouldn't have it otherwise," Rose said in an earlier interview. "We have a shot in competing against
GEICO
and other big advertisers. You may have to sacrifice a bit of commission up front to get your skin in the game, but it will allow you to take the personal relationships you offer and put it out on the multi-product market."