AmWINS announces new CEO and management reshuffle | Insurance Business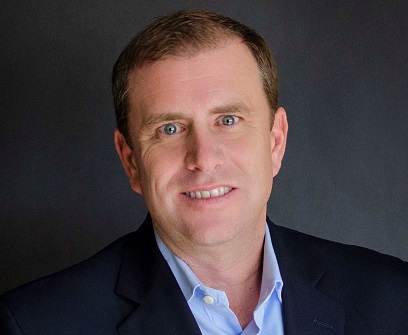 AmWINS group has named Scott Purviance (pictured) as the company's chief executive officer, effective May 01, 2018.
Purviance will succeed M. Steven DeCarlo at the helm of the global specialty insurance products and services company, transitioning from his current role as AmWINS chief operating officer. He has been part of the firm's leadership team since June 2001, was chief financial officer for 15 years, and was elected to the board of directors of
AmWINS Group, Inc
. in November 2016.
"For the past 17 years, Scott has played an essential role in building AmWINS into the industry leader it is today," said M. Steven DeCarlo, CEO of AmWINS Group, Inc. "Scott knows our business better than anyone, and I'm pleased that he will continue to lead the strategic direction of the company."
DeCarlo, who has been CEO of AmWINS since joining the firm in December 2000, will take on the newly created role of executive chairman and will stay as chairman of the AmWINS board of directors.
W.H. "Skip" Cooper will transition from his role as president of AmWINS to vice chairman and he will stay on the Board of Directors. Together, DeCarlo and Cooper will continue to work on key growth initiatives of the firm.
"Under Steve, Skip and Scott's remarkable leadership,
AmWINS has grown
from a regional wholesale broker to a leading player in the global specialty insurance marketplace," commented Jeff Consolino, an independent member of the AmWINS board of directors who serves as executive vice president and chief financial officer of American Financial Group, Inc.
"For almost two decades, Scott has been a key member of the team that has directed and managed the evolution of the business. The Board is confident that Scott will continue to drive the company forward, and we are excited about the opportunities that lie ahead for
AmWINS
."
Various other management changes were announced in addition to Purviance's transition to CEO – all effective May 01, 2018. James Drinkwater, who currently serves as president of AmWINS Brokerage, will succeed Cooper as President of AmWINS Group, Inc. He will keep his position as president of the brokerage division.
Benjamin Sloop, president of AmWINS Access, will succeed Purviance as COO of AmWINS Group, Inc. James "Tony" Gresham, who has served as COO of AmWINS Access since its establishment, will succeed Sloop as president of the division.
Related stories:
AmWINS Group announces Seacoast Brokers acquisition
AmWINS snaps up Willis Towers Watson programs