An insurance group's global expansion and rebranding feat | Insurance Business America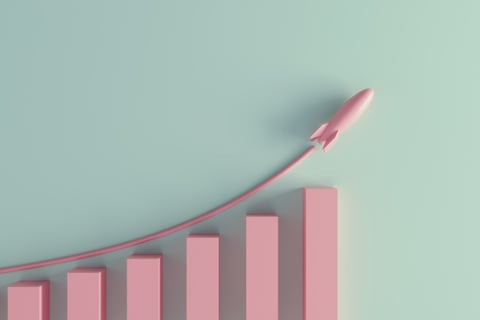 David Bearman, the CEO of Aventum Group, is the kind of business executive who chooses to work quietly instead of drawing attention to his accomplishments. For the past 26 years, this approach has been effective in turning Aventum into a fast-growing company that handled US$1.1 billion GWP as of 2020-21.
In this interview, Bearman says that being recognized as a member of Insurance Business's Global 100 is mainly due to his success in building something authentic with a great team.
Aventum Group traces its beginnings to a small UK retail broker called Direct Insurance Agency, which Bearman launched when he was 18 years old in 1996. He had wanted to become an architect, but "fell into the insurance business" and, after college, ended up managing the brokerage. He recalls that period as a "pre-Google, pre-laptop time," during which he used the Yellow Pages to contact clients about renewal dates.
Although the company has since assumed a new name and come a long way from its "humble beginnings," Bearman and his team believe their work has just begun.
"We didn't have any preconceived ideas," he said about the start of his company. "We just knew we needed to work hard at it. We're a service-driven business and that was obviously the core of the business and always has been."
Over the years, among the highlights of Aventum's development are its worldwide expansion and rebranding in 2021. The latter was intended to bring several businesses – such as specialty broking and underwriting agencies – "under one entity, one group, one identity". This strategy has worked "both from a client and a market perspective," he said, because it enables more to know the specific functions of the group's Novus, Consilium and Rokstone businesses.
In addition to the challenge of gaining and maintaining clients, running the business remotely is another difficult responsibility Bearman and his team have focused on.
"I've always been a believer of leading from the front, being in the office and with your people," he said. "It's much more difficult when you've got 15 locations worldwide. But we try, where possible, to have daily and weekly contact with every office, all the stakeholders."
Bearman said this work arrangement is beneficial in promoting agility and employees' openness to different modes of communication, such as Zoom calls.
"But you've still got your challenges [in terms of] different regulatory environments, obviously different nuances to local markets," he added. "Our strategy from an underwriting perspective is always to go where the work is. We identify the best teams of underwriters and we effectively build an office around them."
Despite operational and pandemic-related issues, Bearman sees exciting times ahead as Aventum continues to explore new markets and territories.
For those who are looking to start their own insurance business, he has a simple piece of advice: "Be resilient. You know, it doesn't work the first time. It might not work the second time, but don't give up."