And the IBA costume contest winners are… | Insurance Business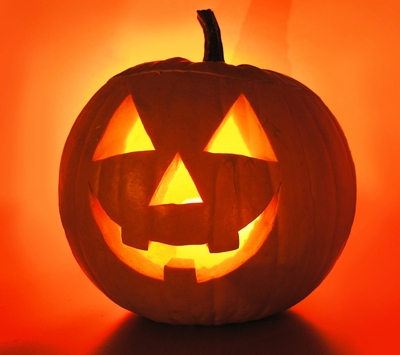 We asked, and you answered. Nearly 100 of you sent in photos of your offices' and your own Halloween costumes, with alternately chilling and risible results.
We had some ghosts and goblins…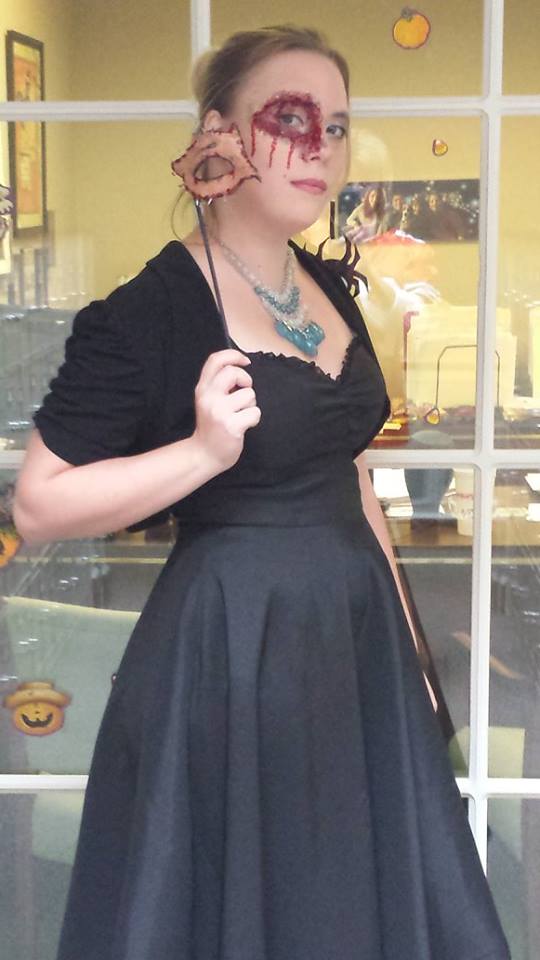 A "face off" from Cailor Fleming Insurance in Youngstown, Ohio.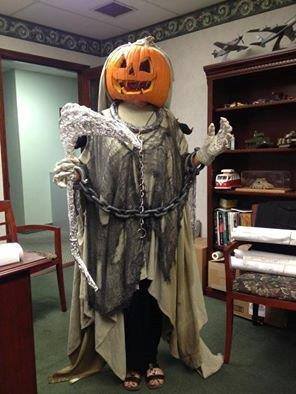 A "pumpkin head" from Lewis & Associates in Visalia, California.
Some pun-worthy outfits...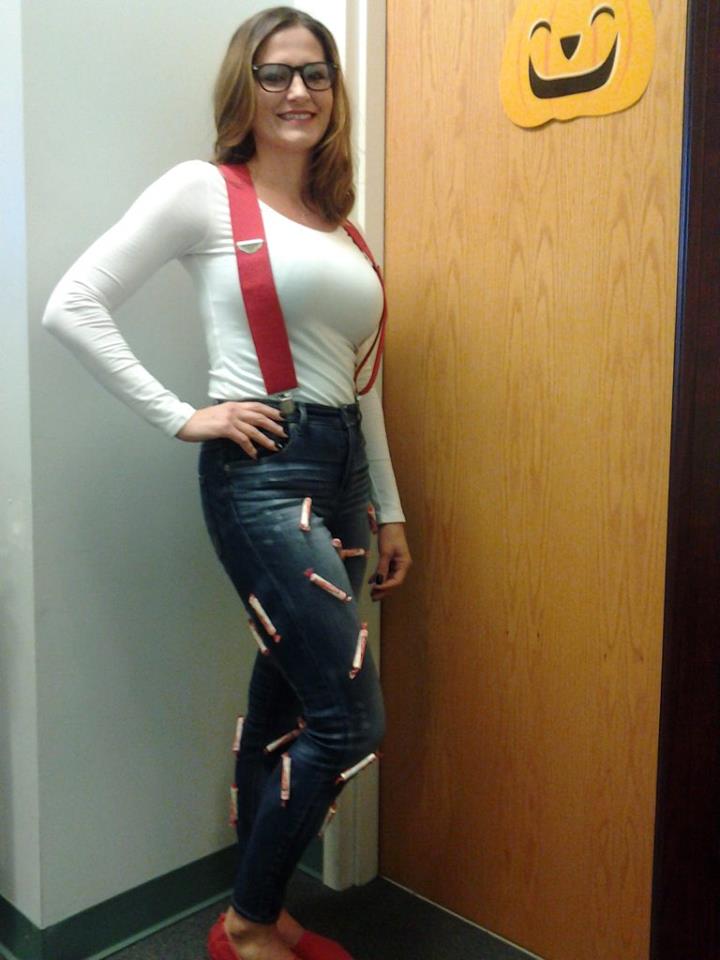 A "smartypants" from Gifford Insurance Associates in Norfolk, Virginia.
Some group costumes…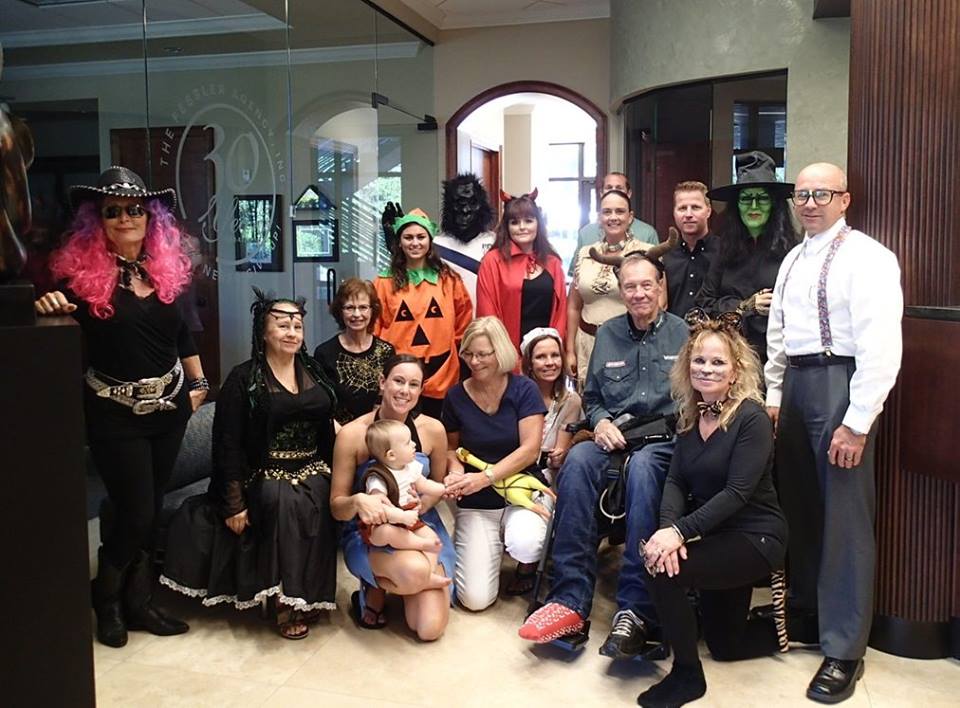 The Fessler Agency in Clearwater, Florida informs us they do this every year!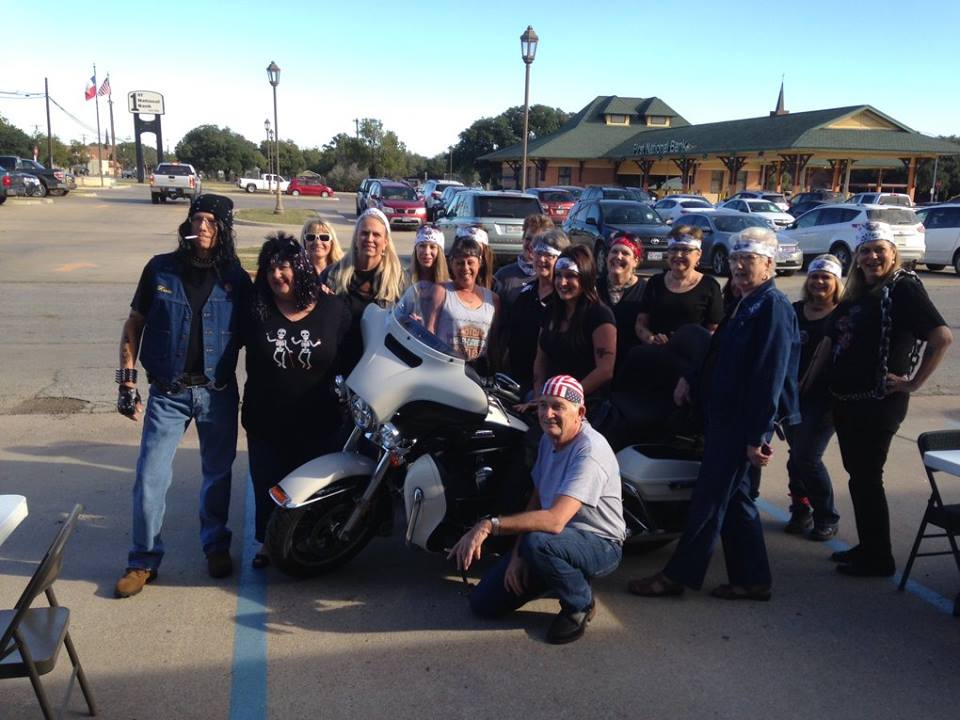 The Nitsche Group in Austin, Texas channeled a biker group this year.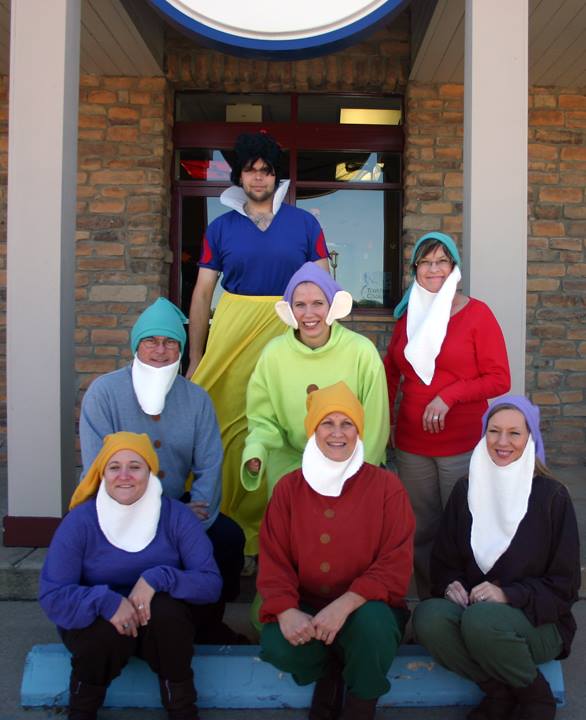 More Nitsche Group employees offer an amusing take on Snow White and the Seven Dwarves.
A few clients getting in on the action…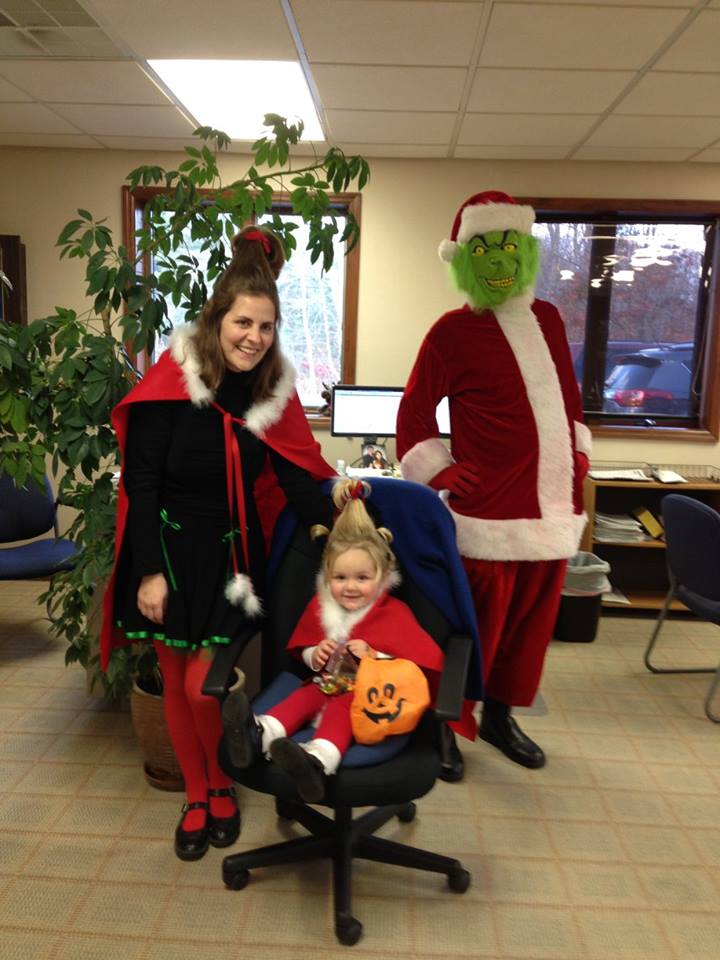 The Misner Agency in Woodbourne, New York had some special visitors to the office...a bit early for Christmas!
And even some insurance-themed folks!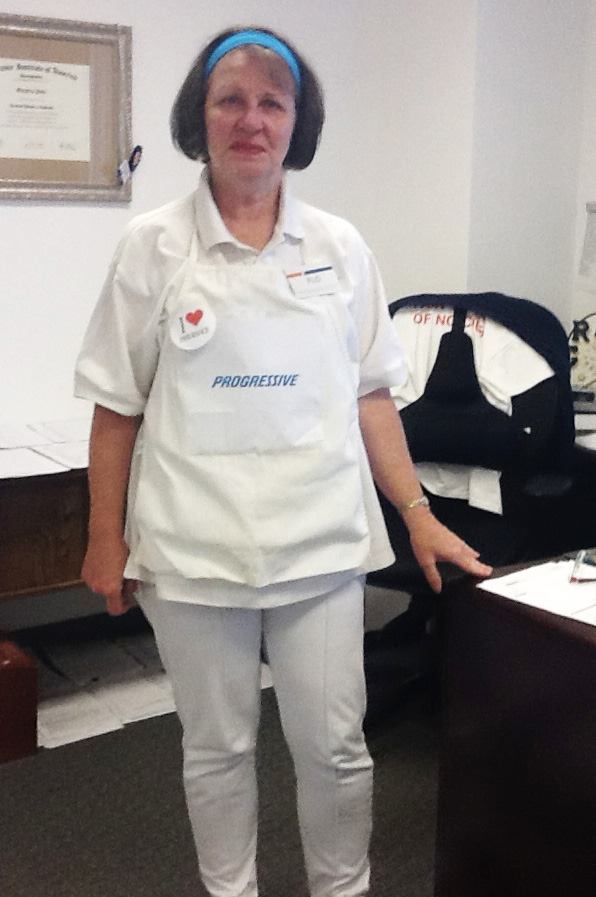 There were a lot of "Flo"s making appearances this year; we enjoyed this submission from The Novick Group.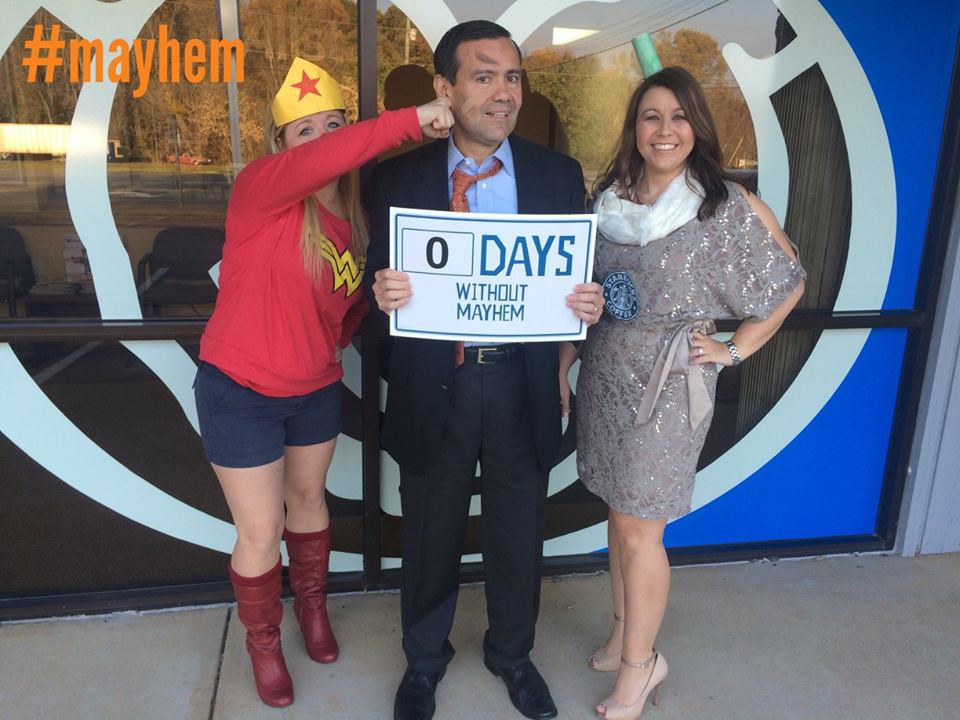 Varga Insurance is monitoring their own risk profile this Halloween.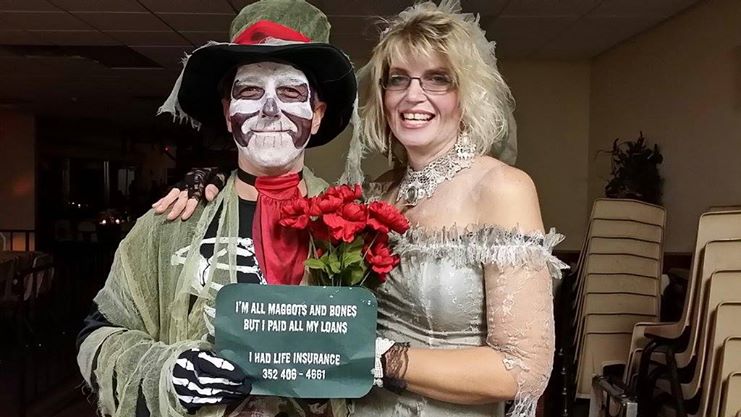 We loved this quip from Fano Insurance Services in Umatilla, Florida.
There were so many great submissions, we decided to filter down winners to a top three. Our third-place prize goes to this entry from The Novick Group in Rockville, Maryland. Account executive Julia Van De Wille and CSR Dylan Furlano dressed up...as each other! As exeuctive assistant Angela Shealy noted, "Now that is taking mentoring pretty far!" We're a big supporter of mentorship in insurance at
IBA
and our hats go off to the dedication these two showed this Halloween.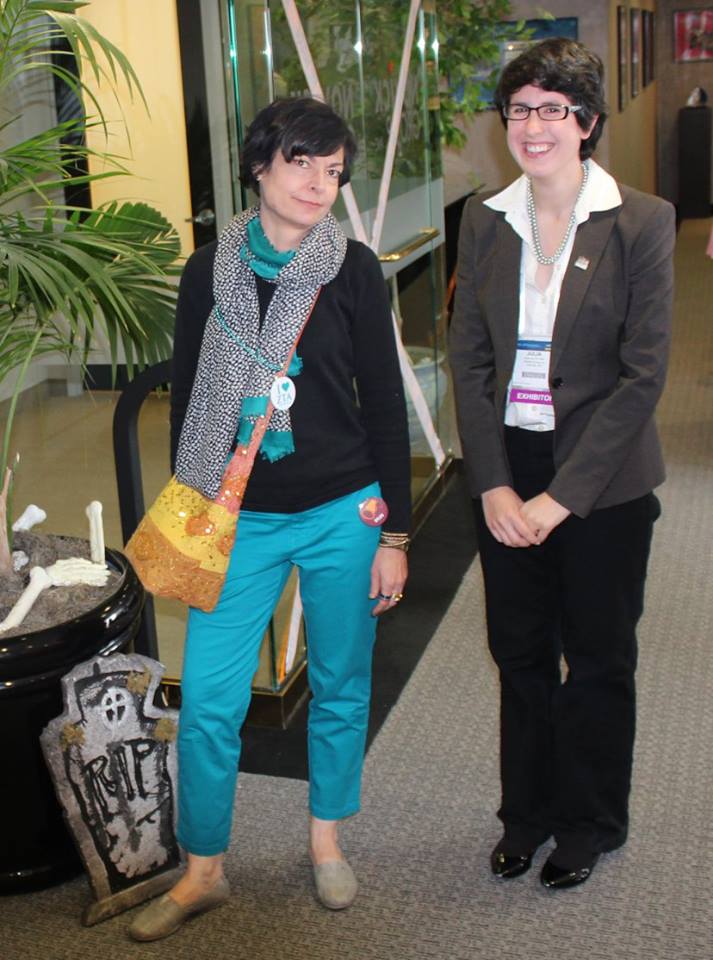 Our runner-up is this clever representation of Google maps from The Nitsche Group in Austin. Great work to A and B, and all the roads between!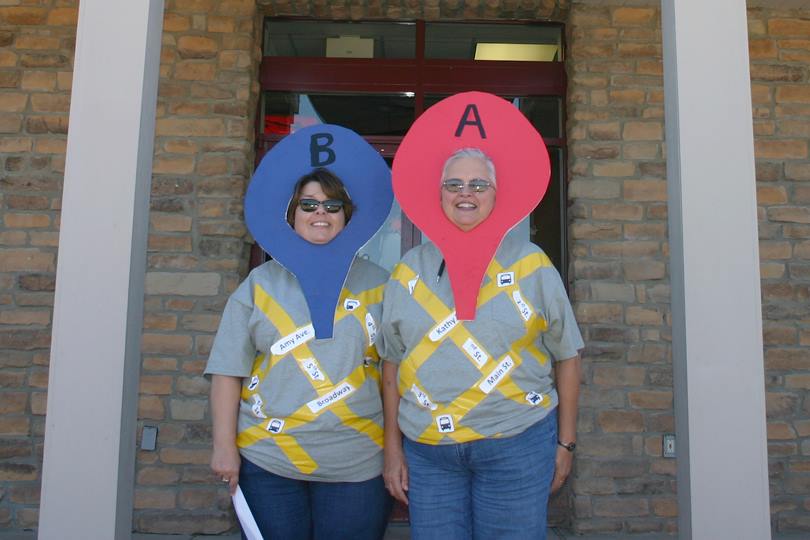 And top prize goes to the whole team at Winder Insurance Center in Winder, Georgia. We were very impressed by the thoroughness of this group costume, which included--in addition to Dorothy and her three pals--the Wicked Witches of the East and West, Glinda the Good Witch, Auntie Em, and a couple of flying monkeys.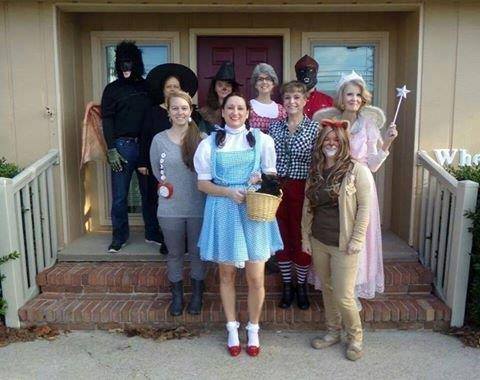 Winners will be contacted to receive their prizes within the week. Thank you to all who participated, and be sure to check out the full album of contest submissions
on our Facebook page here
! Please tag yourself and your coworkers, and be sure to follow us for all the latest updates on insurance industry news!