Another national insurer embraces drones for claims management | Insurance Business America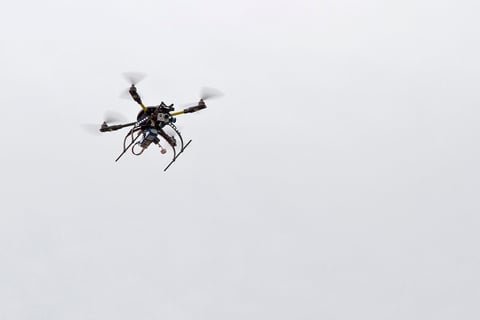 Another national insurance company is embracing drone technology in order to supercharge claims management during natural disasters and other high-cost events.
Liberty Mutual
Insurance announced late last week it has gained permission from the Federal Aviation Administration to use four types of drones to photograph houses and businesses damaged in fires and national disasters. According to the agreement, the insurer's drones will ascend no more than 400 feet off the ground and travel no more than 100 miles per hour.
The drones are small and cannot weigh more than 55 pounds, the FAA said.
Liberty Mutual spokespeople say the insurer plans to use the drones "on a limited basis" in large-scale natural disasters in order to help adjusters cover a high number of claims in a short amount of time. Not only will the technology improve customer satisfaction, it will also keep Liberty Mutual employees safer in dangerous territory.
"It's very easy for us to get excited by a technology that helps our claims professionals more safely help our customers after a loss," said company spokesman Glenn Greenberg, who noted the drones will eliminate the need for adjusters to climb ladders or fly planes.
The insurer petitioned the FAA for permission to use drones a month ago, along with permission to operate the technology without a licensed private pilot or a second person to visually monitor the drone's performance. While the FAA granted permission for drone use, it is requiring Liberty Mutual to have both a pilot and visual observer.
The news comes months after other insurers like
AIG
and
State Farm
secured permission from the federal agency to use drones. State Farm also secured permission from the FAA to operate unmanned aerial vehicles to inspect property claims.
The use of drones in property/casualty insurance has been widely speculated, as analysts often cite the benefits associated with claims management in their pursuit of commercial drone use.
Concerns for privacy, however, have also emerged.
"Digital eyes will see anything in their view and send back that information to the party collecting the visual data," writes Steve Doyle of Willis Aerospace. "This raises privacy concerns issues. Surveillance of employees or non-employees, whether intentional or not, could have serious liability repercussions that will need to be addressed."
Liberty Mutual did not disclose the type of drones they will use, or the manufacturer of the aircrafts.