Another reason behind increasing auto premiums | Insurance Business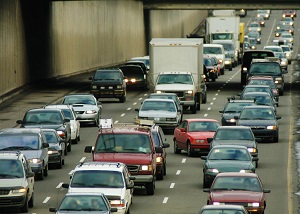 There has been an increase in the number of distracted drivers on the road, and this has contributed to an increase car crashes since 2013, according to data released by the Insurance Information Institute.
Other reasons for this increase include an improving economy – which means that more people are driving this year after several years of flat or declining numbers - lower fuel prices, and higher speed limits in many states.
According to Bob Hartwig, President of the Insurance Information Institute, "People are driving more. There's no question about it. That is the result of an improving economy, improving job picture and lower gas prices."
"When people drive more, they get in more accidents."
If it weren't for modern technologies like collision-avoidance systems, air-bags, anti-lock brakes, etc., the number of crashes would have been a lot more, Hartwig said. As these features become mainstream, and new safety campaigns are introduced, roads will become safer, he added.
The increase in auto accidents has led to a rise in claims being filed, and as a result, several insurance have already increased rates and others are considering a similar move.
In recent years, the cost of repairing a car after a crash has gone up as well. On an average, insurers pay $3,299 per claim – a 3% year-on-year increase on March 31.
A report released by the National Safety Council last month estimated that the cost of auto accident-related property damage, death and injuries till next June will be $152 billion – up 24 percent from the same period in 2014. Nationally, fatal crashes have increased this year by 10 percent.
It is unclear how much the increase in insurance rates will be. Different insurers use different criteria to fix rates for policyholders. An experienced driver with a good track-record should be able to secure a lower rate hike.
For the 10 biggest auto insurers in Ohio, rates increased by an average of 2.6 percent in 2014. These 10 companies control around 76 percent of the market in the state.
Ohio's biggest car insurer,
State Farm
, reported an increase of 8.5 percent in accident claims in the state last year. The first seven months of 2015 have already seen more claims filed than the same period in 2014.
Even though the company hiked rates by 2.5 percent in Ohio last year, State Farm refused to rule out more changes.
"A number of factors can have an impact on rates, including the frequency and severity in claim trends and the costs associated with car repairs and medical care," spokeswoman Angie Harrier said.