Aon confirms leadership shake-up | Insurance Business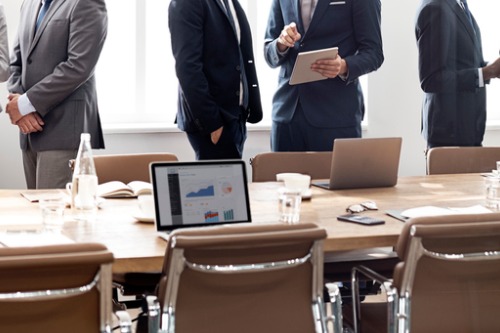 There are major changes at the top at broking behemoth Aon.
First off, co-president Michael O'Connor is leaving the London-headquartered group after 12 years to pursue new opportunities. That makes Eric Andersen the sole president effective March 01.
Andersen, who has been with Aon for 22 years, reports to chief executive Greg Case and will be leading the search aimed at appointing regional CEOs for North America, Latin America, EMEA (Europe, the Middle East, and Africa), and Asia-Pacific. They will be accountable for going to market as one, fully integrated business in each of the regions.
Part of accelerating execution on the Aon United Blueprint, the regional leadership teams will work across solution lines to ensure the best of the company reaches clients and will collaborate with global solution line leaders to set enterprise-wide solution development priorities.
"The shift to a fully integrated model is consistent with Aon's emphasis on delivering the best of the firm to clients and a natural next step in its decade-long evolution into a leading global professional services firm," explained the group.
"Previous structural changes, including the adoption of a single P&L structure, the move to a single Aon brand, and the creation of a single operating committee laid the groundwork for this important step and remain critical going forward."
Meanwhile John Bruno will take on the additional role of chief operating officer while continuing to lead development of the Aon Business Services platform. Reporting to Case, Bruno will also continue as CEO of Data & Analytic Services, with Aon's technology-enabled Affinity offerings to be added to that portfolio as Affinity CEO Liam Caffrey departs to seek new opportunities as well.
All leadership changes are effective next month.
Commenting on the departures, Case stated: "Mike was an early advocate of Aon United and has built a lasting legacy in his time at Aon. I'm personally grateful to Mike for always putting clients first and for his tireless efforts to execute on their behalf. We are a better firm because of his leadership and I wish him all the best as he begins a new and exciting chapter of his impressive career.
"I'd also like to recognize Liam Caffrey for his contributions to the firm. Liam has played several high-impact finance and operational roles in his time at Aon. I wish him all the best as he explores opportunities outside the firm and am grateful for the strong team he built in our global Affinity business."
As for the regional CEO posts, Aon said both internal and external candidates will be considered.