Aon 'retires' business unit brands | Insurance Business America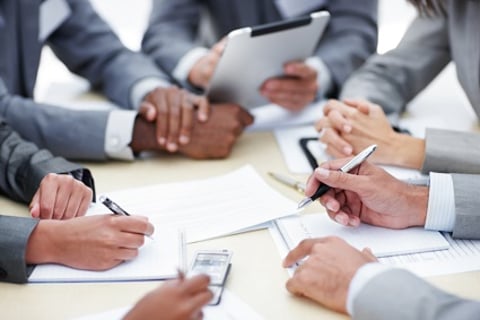 Aon wants to be one big global family, one that isn't hindered by what it calls "structural barriers" among colleagues and capabilities.
Announcing the creation of an integrated global operating committee, the London-headquartered firm said it is 'retiring' its remaining business unit brands – signaling the end of Aon Risk Solutions and Aon Benfield. Last year saw the retirement of Aon Hewitt.
So where does this leave Eric Andersen and Michael O'Connor, chief executive of Aon Benfield and Aon Risk Solutions, respectively? Aon has appointed the business leaders as the company's co-presidents, with the two continuing to report to Aon CEO Greg Case and jointly heading the operating committee.
"Aon's evolution into a leading global professional services firm has been driven by the tireless efforts of colleagues to work across our portfolio to deliver the best advice and solutions to clients," commented Case. "This announcement recognizes those efforts and takes steps to remove structural barriers so that we can innovate new sources of value and realize the full potential of our firm."
The move doesn't come as a total surprise, as Aon has previously announced a single P&L structure as part of an ongoing initiative – overseen by global chief financial officer Christa Davies – not only to increase colleague connectivity but also accelerate reinvestment in innovation.
Case added that the appointment reflects the enormous contributions that Andersen and O'Connor have made to Aon's success. "Both have proven track records and have played critical leadership roles across Aon, ensuring that they understand the breadth of our capabilities and how to bring them together to best serve our clients," he said.
Andersen has been with Aon for more than two decades, while O'Connor came onboard in 2008.
"By almost any measure, Aon has never been stronger or better positioned in the marketplace," said Case. "That strength comes from the depth of our senior leadership team. I'm grateful to them for their support of these decisions and for agreeing to take on additional responsibilities."