Are insurance agents being paid what they're worth? | Insurance Business America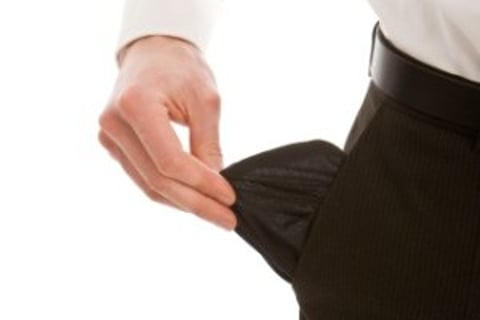 Independent insurance agents may value their services above those of fitness studio teachers and loan officers, but they are compensated much less generously on average. At the same time, however, the average agent brings in a higher annual salary than zoologists and therapists.
Those are findings from the latest Bureau of Labor Statistics Report, which ranks 820 career paths and the salary of the average worker.
According to the BLS data, while insurance agents certainly bring in a decent living, their average $63,610 is somewhat lower than may be expected. Underwriters outrank agents, with $70,100 on average, though agents fare better than claims adjusters ($62,300) and appraisers ($63,100).
It's also more than the average $47,450 agents were earning in 2011.
BLS also notes that the spread of agent salary is wide, with the median salary at $48,210 and those in the 90th percentile bringing home an average $117,830.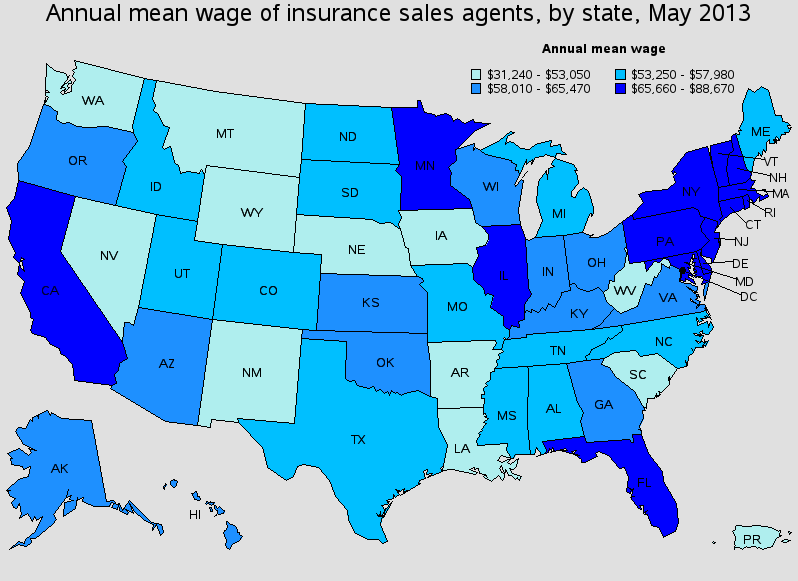 But those numbers also hide geographic differences. According to the 2013 BLS report, producers in Rhode Island ($88,670), Massachusetts ($79,950) and New York ($75,800) are bringing home the biggest bucks, while those in West Virginia, Wyoming and New Mexico take home the lowest salaries.
Producers in Puerto Rico are the least well-paid, earning an average $34,400 annually.
The BLS also broke down average wage by metropolitan area. From that view, somewhat ironically, producers in Normal, Illinois make the most ($115,160).
Wage information for all 820 occupations is presented
here in this Business Insider graph
.
You may also enjoy:
"How commercial lines agents get paid, and common traits of top producers"
"Industry battles 'upsetting' commission change"
"Networks hot as independents embrace benefits of banding together"