Argo-Voce proxy battle latest – Board seeks shareholder support | Insurance Business America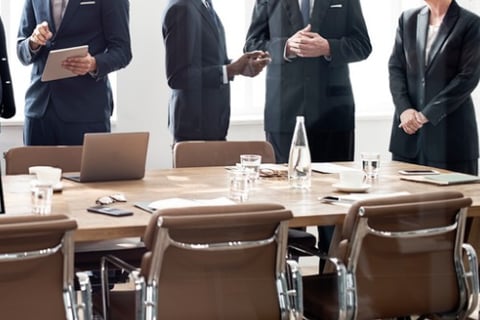 The proxy battle between Argo Group International Holdings, Ltd. and Voce Capital Management LLC has begun, and the Bermuda-headquartered underwriter is calling on stockholders to support its board in a "critical" vote.
Back in February those who own shares in Argo were issued a nearly 6,700-word long letter from activist investor Voce, which highlighted the specialty insurer's supposed "shockingly inappropriate" corporate expenses involving chief executive Mark E. Watson III.
Now Argo, which has since slammed the claims, has not only filed definitive proxy materials with the Securities and Exchange Commission in connection with its upcoming annual general meeting but also mailed to shareholders a more than 3,000-word long letter from its board's independent directors.
"We're asking for your support for our board at this year's meeting," wrote the directors in the letter seen by Insurance Business. "Your vote will be critical to ensuring that Argo continues on its path to success and delivering long-term value to you, our shareholders.
"We invite you to attend Argo's 2019 annual meeting on May 24, 2019 and ask you to vote the WHITE proxy card to end Voce Capital's destructive and distracting campaign."
The document, which pointed to what Argo described as Voce's "countless false and misleading statements," read: "The Argo board that you know and have seen in action has overseen strong underwriting results, prudent company spending, investments that drive growth, and opportunities that drive efficiency each step of the way."
Signed by the likes of board chair Gary V. Woods, the letter added: "We urge you to discard any and all blue proxy cards sent to you by Voce. If you have already returned a blue proxy card, you can change your vote by signing, dating, and returning the WHITE proxy card. Only your latest-dated proxy card will be counted."
Meanwhile Voce, the beneficial owner of approximately 5.8% of Argo's shares, has not issued a new statement following the insurance group's definitive proxy filing.