Art insurance needs brokers who can think outside the box | Insurance Business America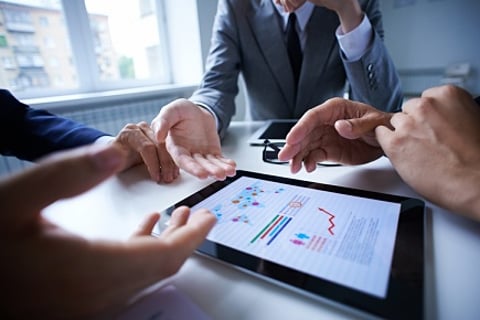 Success in the art insurance world requires a blank canvas and an innovative mind.
Art cannot be contained in a simple box or treated with a standard insurance product. Rather it's a constant tide of complexity, variation and revolution.
The scope of creative products requiring insurance coverage is forever expanding. One day, a broker in the art insurance space might be asked to cover a classic Monet collection, while the next day he/she might be challenged with an exhibit of a perfectly-placed ladder against a whitewash wall. Both products have their own unique risks and exposures.
Celebrate excellence in insurance. Nominate a worthy colleague for the Insurance Business Awards!
"The art industry is getting more crowded. From an underwriting point of view, it's a little bit easier to get artwork properly insured," said William Fleischer CIC, president of Bernard Fleischer & Sons Inc. "Different insurers go after the same products with totally different approaches. They are trying different avenues and I'm embracing that. To succeed in the art insurance world, you need to be an innovative thinker and look at things from outside the box."
Art is a difficult product to insure because, by definition, it is always new. Every artist's mind works differently and therefore every creative product is unique. This exclusivity reveals itself in many ways: through the final product, the materials used, and product placement, to name but a few.
"It is difficult to predict hot trends in the art insurance sector. Artists create new art every day, resulting in a constant influx of creative product and the continued growth of the art insurance industry," added Fleischer. "Artists love working with new materials, and with that comes different risks and exposures. These days, a lot of art has moving parts or boards and electronics, so there's cyber liability to consider. Artwork with electronic parts and Wi-Fi connection could potentially be used as a gateway to a museum cyber-attack. Insuring art and technology requires thinking outside of the box."
Something artists don't always consider is the fact that they're the manufacturers of their commodity – the artwork. This means the artist can be held accountable for the creative product, if something were to go wrong.
"Product liability in the art industry is something that lots of artists are unaware of," Fleischer commented. "As manufacturers of a creative product, they need to uphold manufacturing codes in the same way as an automobile or computer manufacturer.
"The role of the broker is to help artists understand these exposures and guide them towards mitigation. For example, if an artist produces a razor sculpture, it needs to include a warning label saying it's a sharp object and should be kept away from children. Likewise, if a piece of art contains small pieces, is lead-based or it gives off fumes, it needs to be labelled."
Spotting liability is one of the biggest challenges in the art insurance world. It requires a depth of knowledge and experience that goes beyond standard insurance training. Fleischer has been a fine arts agent for more than 60 years and he encounters new challenges all the time.
He commented: "Depending on who you speak to (artist, curator, museum, collector etc), everyone has their own unique exposures. Art insurance can never succeed with the standard 101. Knowledge is very important and a lack of knowledge is dangerous. In insurance, ignorance is not bliss."
Related stories:
Jewel heist highlights need for museum insurance
Fine art insurance market insurers are knocking on our doors