Ascot Group president adds chief executive to roles | Insurance Business America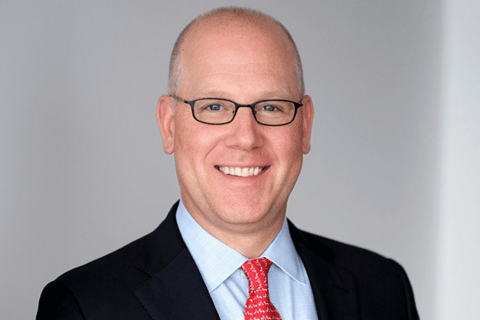 Jonathan Zaffino (pictured), group president at Ascot Group since 2020, will now also serve as chief executive with immediate effect. The new boss replaces Andrew Brooks, who has retired but will stay on as a board member.
"I'm honored to take on the role of CEO at Ascot and build upon the strong foundations established under Andrew's leadership, and I look forward to continuing to work with him in his capacity as a board director," commented Zaffino when the announcement was made.
"I also look forward to partnering with the board, management, and the entire Ascot team to further execute on the great success of the company. The future of the business is very bright, and I believe we have the right strategy, culture, and colleagues across the globe to deliver leading solutions and capabilities to our clients."
Brooks, meanwhile, is "incredibly proud" of Ascot's strength and excellent team, having seen the company's growth and success from when he came onboard in 2001.
"I feel that now is the right time for me to take a step back," said Brooks. "I am confident that the company is in the best position possible under Jon's stewardship, which was an important factor in his joining Ascot nearly three years ago.
"I know that with his leadership, alongside the continued and unwavering support of CPP Investments, Ascot is ready to capitalize on the opportunities ahead. I look forward to continuing to contribute to growth of the company as a member of the board."
Executive chair Neill Currie had nothing but nice words for the duo.
"On behalf of the board of directors, I'd like to congratulate Jon on this well-deserved appointment and look forward to working with him and Ascot's management to continue Ascot's success as one of the world's pre-eminent specialty insurance and reinsurance organizations," stated Currie.
"We'd also like to extend our gratitude to Andrew Brooks. He joined the company at its inception and has led the organization with distinction. He has been critical to the firm's success, overseeing the growth of Ascot from a Lloyd's of London business to a global platform with operations in the US and Bermuda.
"He has also been a hugely influential figure in the London insurance industry, currently serving as chairman of the Lloyd's Market Association and member of the boards of the Council of Lloyd's and London Market Group. We look forward to continuing to work with him in an advisory capacity as he remains on the board of directors."