Auto insurers overcharging loyal customers, insurance commissioner says | Insurance Business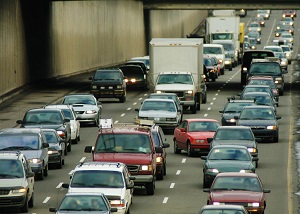 Add one more entry to the long list of reasons consumers should use an insurance agent: some personal auto insurance companies are tracking their most loyal customers and charging them more for their policies. At least, that's what some state insurance commissioners and consumer advocates across the country are saying.
Mike Kriedler, the commissioner for Washington state, warned carriers operating in the state against using certain personal information in determining auto rates. He explained in a "Technical Assistance Advisory" that the practice known as price optimization is illegal in the state, defining it as "an insurer's use of sophisticated statistical analysis, often using non-insurance data, to predict a policyholder's likelihood of renewing a policy."
If a company is using such methods, he said, "we're going to go after them."
According to J. Robert Hunter, director of insurance for the Consumer Federation and a former Texas insurance commissioner, the practice is actually widespread and allows carriers to make targeted pricing decisions to maximize their own bottom-line rather than accurately reflect the driver's risk.
"With the help of Big Data, companies are focusing rating decisions on customers' shopping habits and diminishing the weight they place on risk-related factors (e.g. driving record) that have always been the standard for insurance pricing," Hunter told the Wall Street Journal.
He added that such practices are "terribly unfair" to consumers, particularly low-income drivers who may not "shop around" as often for car insurance.
This practice, known as "price optimization," is an analytical technique consumer groups say allow carriers to identify customers least likely to comparison shop and charge them more for the same policies. It is currently banned in three states, most recently California.
"Price optimization represents a fundamental threat to fairness in rating," said California Insurance Commissioner Dave Jones.
Insurers maintain their practices are fair, stressing that consumer groups are misunderstanding rating practices.
Robert Hartwig, president of the Insurance Information Institute, rejected the claim that carriers are using analytics to unfairly price risk as "patently false and utterly nonsensical."
"Some insurers may use advanced analytical techniques to supplement traditional actuarial tools to help them make marketing decisions within their risk-based pricing program," Hartwig told the news service. "As would be the case in any industry, these techniques can help insurers anticipate and measure the potential impacts of price changes on growth, profitability and other important marketing considerations.
"None of this is in violation of risk-based principles long associated with ratemaking in insurance."
He also added that an III poll found 68% of people with an annual income of less than $35,000 compared prices when shopping for auto insurance, compared with 61% of those with annual incomes of more than $100,000.
The recent bans against price optimization are the latest result in a series of allegations from consumer groups, who have recently accused insurers of discriminating against low-income drivers by using standards such as credit score, occupation and marital status to inform pricing.
You may also enjoy:
"GEICO discriminates against low-income drivers, says consumer group"
"3 non-driving variables that raise auto insurance costs"
"How credit affects auto insurance pricing: Report"