Auto policyholders in these 10 states pay the most for insurance | Insurance Business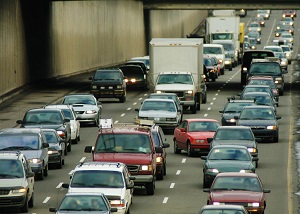 Insurance premiums were the second-most costly part of owning a vehicle in 2014, a
new study from Bankrate.com
shows, well ahead of factors like maintenance and repair. And for policyholders in urban areas that sometimes patronize mass transit, insurance would well be the most expensive component, behind gas.
The data, collated from rates reported to the National Association of Insurance Commissioners, shows that auto insurance premiums have actually declined in recent years—policyholders in six states saw declines of between 2% and 4%, while just one state (Oklahoma) experienced an increase in auto insurance of more than 1%.
Because auto insurance rates can fluctuate based on the number of drivers on the road, which cars are being purchased, and changes in local regulation, it is difficult to make generalizations about those shifts. However, drivers in lower-population states tend to enjoy lower premiums despite driving more often and having to pay more for gas.
As such, the Midwest enjoys remarkably low auto insurance premiums.
By contrast, drivers in states like New York or New Jersey end up shelling out more for auto insurance.
Here are the top 10 states and territories by average premium in 2014:
1. Louisiana: $1,277
2. Washington, DC: $1,273
3. New Jersey: $1,244
4. New York: $1,196
5. Rhode Island: $1,142
6. Florida: $1,124
7. Delaware: $1,110
8. Nevada: $1,078
9. Alaska: $1,077
10. Michigan: $1,064
On the other end of the spectrum, drivers in these states enjoyed the lowest premiums this year:
41. Vermont: $730
42. Indiana: $708
43. Nebraska: $709
44. North Carolina: $708
45. Ohio: $698
46. Maine: $682
47. Idaho: $664
48. North Dakota: $662
49. South Dakota: $654
50. Iowa: $630
How do your experiences with your clients compare?
You may also enjoy:
"5 states where you don't want to file an auto claim"
"The 7 most expensive moving violations in auto insurance"
"10 states where teen drivers cost the most"