Aviation insurance: why the cost of claims is soaring | Insurance Business America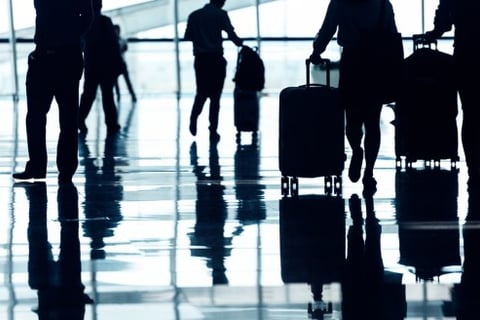 Aviation has a huge presence in America. The industry supports more than 10.5 million jobs in the US annually and there are almost 40,000 US, private or public airports across the country, catering to more than 2.5 million domestic and international flight passengers every day.
Like all industries, there are risks associated with aviation that need to be covered by insurance. One insurer soaring in the market is
XL Catlin
. The company recently strengthened its North American aviation insurance team with new appointments in the US and Canada.
Celebrate excellence in insurance. Nominate a worthy colleague for the Insurance Business Awards!
XL Catlin's head of North American aviation Eric Donofrio spoke to
Insurance Business
about trends in the US aviation market and how XL Catlin continues to expand, succeed and fly.
The aviation insurance market has been in a "prolonged soft market cycle," according to Donofrio. This comes down to an "explosion of capacity" in the US and Canadian markets, with many more insurers working the market space and providing more choice for clients than there was in the late 90s.
"Another trend in aviation over the last 20 years is the significant reduction in loss frequency," said Donofrio. "If you take airlines as an example, the latest technology has filled the aviation industry with higher-value aircrafts. Therefore, the frequency of property damage to an airline, and people getting hurt as a result of property damage has decreased. But when damage claims do come in, they are much more substantial than they were 20-years-ago."
Claims in aviation can be difficult and costly. They require skilled and knowledgeable claims adjusters, something that XL Catlin looks for in appointments to its competitive aviation team.
"There are very few differentiators left between competitors in the aviation market these days," Donofrio added. "The things that set a company apart are having knowledgeable underwriters on your staff and having high service standards. The two aspects of service that we focus on are underwriting and our claims service. We have very high marks in North America for both of those things.
"Our success comes down to the knowledge base of our claims adjusters in North America. Some of our employees have been in the business for a very long time. We have staff that have been airline pilots, lawyers or claims adjusters, so we have people that understand both the aviation side and the insurance side of the business. When you bring a team together like that, business really gels and we can provide a much better level of service."
XL Catlin is a multi-line carrier with significant relationships in the property and casualty (P&C) market. Expansion of its aviation team is a step towards building the company's penetration into Fortune 500 relationships, according to Donofrio.
"Over the next few years, especially in the US, we're looking to build on the relationships we have on the P&C side of the business and get similar relationships on the aviation side of things," he said. "We have a fair amount of relationships already in aviation, but building on that will be our focus moving forward."
Related stories:
XL Catlin boosts North America aviation team
XL Catlin boosts cyber insurance coverage with new policy