AXIS Insurance CEO to depart in 2022; new head named | Insurance Business America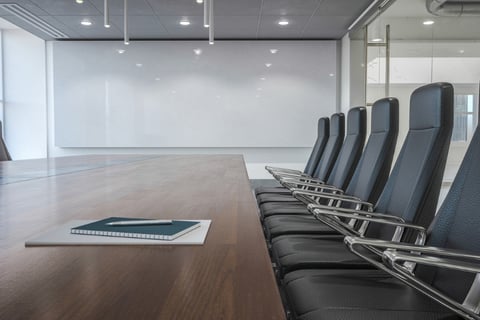 AXIS Capital, a global provider of specialty lines insurance and treaty reinsurance, has announced that Peter Wilson, CEO of AXIS Insurance, will depart the company at the end of 2022.
He will be replaced as CEO of the insurance segment by Vincent C. Tizzio, who has joined AXIS as senior advisor – insurance market strategy, effective immediately. Tizzio will become the CEO of AXIS Insurance on June 01, 2022, and Wilson will remain with the company through December 31, 2022, on a consultative basis.
"I couldn't be more proud of the work that AXIS Insurance has accomplished over the past eight years – we've made tremendous progress in strengthening the business," said Wilson. "AXIS Insurance is set on a strong course for the future, and I look forward to working with Vince in the coming months to ensure a smooth transition."
In his initial role as senior advisor – insurance market strategy, Tizzio will report to Albert Benchimol, president and CEO of AXIS, and he will serve as a strategic counselor to the executive committee. He will not take on direct reports or assume profit and loss responsibility for the Insurance Segment until he transitions to the CEO of AXIS Insurance role on June 01.
Prior to joining AXIS, Tizzio was executive vice president and head of global specialty at The Hartford. In that role, he led a multi-billion dollar business focused on delivering a wide swathe of specialty products through wholesale and retail channels. Tizzio also served as president and CEO of US-based Navigators Management Company for seven years, and has held several leadership positions with Zurich Financial Services and AIG.
"Vince is a highly accomplished leader with deep and varied expertise in specialty insurance," said Benchimol. "He has a proven track record of driving profitable business results and delivering value to his core stakeholders – and he is a people leader who builds strong organizational cultures. He will be a great asset to our company and to our customers."
Benchimol also sang the praises of outgoing CEO Wilson, thanking him for his years of strong leadership and his support in guiding a smooth executive transition this year. He said: "Under Peter's leadership, we have enhanced our insurance portfolio, grown a positive culture grounded in client service and trust and set an exciting foundation for the future. We're coming off of a year where AXIS Insurance further elevated its performance and are confident the business is well-positioned to build on this momentum."
Commenting on his appointment, Tizzio said: "AXIS Insurance has a deeply respected brand and one that is known for expertise, integrity and client service. I couldn't be more excited to be part of the organization. In recent years, AXIS has made great progress in strengthening its insurance business and I look forward to helping the segment further tap into its significant potential."