Bad news, insurance companies – your customers don't really like you | Insurance Business America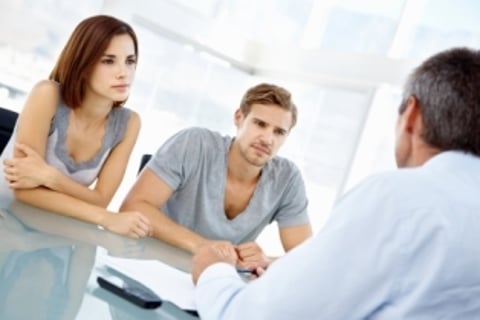 It's not exactly a cause for celebration when your industry is held in less esteem than big banking. The sting of the 2008 financial crisis and resulting recession still smarts, and films like "The Big Short" keep the financial services sector in rather low regard with the American public.
Yet that's just where insurance companies have found themselves, according to new research from Engagement Labs.
Analysts with the technology and data company examined public perception of several insurance brands, through both online and offline metrics, to determine that the industry is below average when it comes to both consumer sentiment and driving offline conversations. Its scores, in fact, rank lower than even the banking and credit card industries, which are also below average.
"Insurance companies are in a difficult spot in the market as people often need them, and in turn talk about, when things have gone wrong," Engagement Labs Chief Executive Ed Keller told
Insurance Business America
. "We [also] don't see a large volume of offline conversations in the insurance category – people talking face-to-face or over the phone about these brands."
With an estimated two-thirds of recommendation-based sales coming from offline word of mouth, the results send a strong message to the industry: focus on improving how people discuss your brand, or risk losing business.
One area in which insurance companies are actually excelling is social media. Keller noted that insurance brands do particularly well in comparison to other financial industries when it comes to online brand sharing, by creating content that consumers then pass on to their own networks. They are also using Facebook and Twitter to manage "real time" customer service needs.
That's certainly one key to boosting consumer sentiment, but such a "narrow, social-focused strategy" misses many opportunities to generate marketing that will truly engage customers and create more positive feeling, Keller said.
"Although social media is an important channel for brands to leverage, it should not be the only social metric brands develop strategies around and measure," he said. "Focusing solely on online performance can be detrimental to a brand, as online social metrics almost never represent the entire picture."
Instead, Engagement Labs advocates – and measures, in studies like this one – what it calls a "TotalSocial score." Both online and offline conversations are measured in four key categories:
Volume: how much conversation there is about a brand
Sentiment: how positive are the conversations about the brand
Brand Sharing: how much sharing of brand content is occurring, including paid/owned/earned media
Influence: whether consumer influencers are more engaged with the brand
Based on these metrics, the following insurance companies were deemed the most "socially successful" brands in insurance:
| | |
| --- | --- |
| Ranking | TotalSocial |
| 1 | Allstate |
| 2 | GEICO |
| 3 | Blue Cross/Blue Shield |
| 4 | Aetna |
| 5 | State Farm |
| 6 | United Health |
| 7 | USAA |
| 8 | Medicare/Medicaid |
| 9 | Metlife |
| 10 | Humana Healthcare |
Source: TotalSocialTM top ten performing insurance brands in the U.S. for the 12 months ending June 2016.
Keller noted that while each of the top-performing companies command major budgets and national influence, these are not the only – or even the most important – indicators of success.
"We did a study with Analytic Partners that found when advertising causes conversations and online sharing, it is much more likely to also drive sales, compared to when it does not drive conversations. Additionally, the quality of the creative is more effective at driving consumers to talk about a brand than the amount of airtime or ad spend the TV campaign received," he told
IBA
.
"Therefore, budgets do help a brand's social influence. However, more importantly, the actual content being developed is a major factor that contributes to the influence the ad or content has among audiences, both online and offline."
Additionally, the lessons of major, captive personal lines carriers still apply to even the smallest insurance agencies. Social media and other marketing engagement is vastly important in building quality relationships with clients and garnering referrals, and agents must not ignore it.
"As our research has shown, consumers are increasingly likely to engage with branded social content online, but actually talk about it with their social network offline," said Keller. "What is important for insurance agents is that they know their audience and what type of content their audience is more likely to engage with, including the base – who are the most influential. They can then effectively tailor their content to what the audience wants."
Related stories:
Consumers don't like insurers, but they prefer ones with captive agents: Report

Morning Briefing: Insurance agents are vital to trust-building in the industry