Bank-centric regulation shouldn't apply to insurers: Senate | Insurance Business America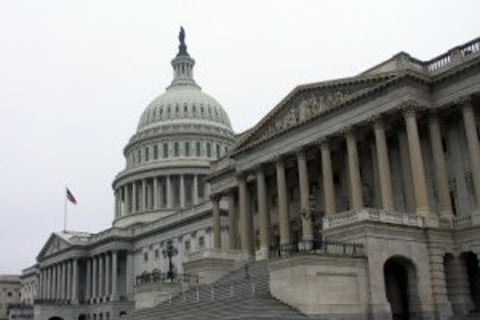 Members of the Senate Banking Committee made positive steps Tuesday toward legislation that would prevent the Federal Reserve from regulating life and property insurance companies in the same way as banks, gratifying insurance industry advocates.
The legislation addresses confusion associated with consolidated capital requirements applied to insurers under the supervision of the Fed, as per the 2010 Dodd-Frank Act. Without congressional intervention, the Fed would set up minimum capital and leverage standards on non-bank firms deemed "systematically important"—including several major insurance companies.
Insurers protested the provisions before the committee, saying bank capital standards do not fit their business model.
"It's a difference in the fundamental business model," Julie Spiezo, senior vice president of insurance regulation for the American Council of Life Insurers, argued Tuesday. "It's like trying to put the safety standards of airplanes on cars."
Michael Mahaffey, chief risk officer of
Nationwide
Mutual Insurance, added that in order to absorb losses from potential Fed supervision, insurers would have to adjust their business model—potentially to the detriment of the consumer.
"We would be forced to probably make modifications either to the price of product or to the lines of business that we choose to be in," Mahaffey warned.
That's something that worries the National Association of Insurance Commissioners. NAIC President Adam Hamm told Congress regulations should remain in control of the states, otherwise insurance assets may "prop up banks to the detriment of policyholders."
Spiezo, Mahaffey, Hamm and other industry representatives succeeded in their goal, with Sens. Susan Collins and Sherrod Brown signaling they were close to Dodd-Frank changes that would allow the Fed to tailor unique capital rules for insurers.
"I think I see a light at the end of the tunnel," Sen. Mike Johanns said.
Despite Senate agreement, however, problems loom in the Federal Reserve. Earlier this year, the Fed maintained it is required by Dodd-Frank to set minimum capital standards for insurance companies, similar to those banks face.
Collins, who wrote the hotly debated section of Dodd-Frank, called the Fed's position "frustrating."
"I think I know what I meant," she said.