Be recognized at the industry's biggest night! | Insurance Business America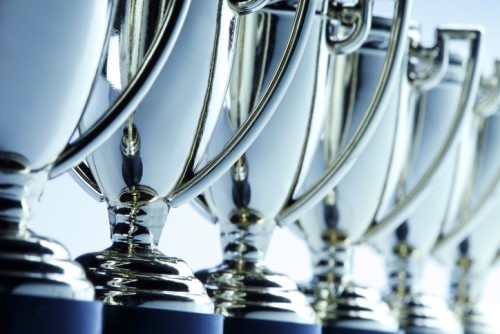 Glitz and glamour are traits rarely identifiable with the insurance industry and often associated with the grandeur of celebrities and royals alike; that is until now…
Insurance Business America
is pleased to announce the inaugural
Insurance Business Awards
– to be held this October at The Navy Pier in Chicago.
Following on from I
nsurance Business Canada's
highly successful awards, this one-night event will bring together insurance professionals from coast to coast as we toast those individuals and organizations that made a meaningful impact on the insurance industry this past year.
"The insurance industry is an incredibly important part of the US economy. Too often we take the excellent service we provide for granted – which is why it's important that we recognize this industry's outstanding performers," says Mike Shipley, CEO of Key Media, publisher of
Insurance Business
. "The IBA Awards give us the chance to let our hair down and also celebrate our peers' and our own achievements."
Give recognition to those who have made outstanding contributions to the industry by nominating yourself, a peer, or your company for one of our 26 award categories, including:
Organizational Awards
The Award for Diversity & Inclusion
The Award for Digital Innovation
The Award for Insurance Industry Employer of Choice
Network/Alliance of the Year
Risk Team of the Year
The Award for Philanthropy & Community Service
The Award for Corporate Social Responsibility
Wholesale Partner of the Year
Retail Agency of the Year
International Retail Agency of the Year
Individual Awards
The Award for Lifetime Achievement in the Industry
Young Gun of the Year
Agency CEO of the Year
Top Producer of the Year
The Award for Woman of Distinction
Don't miss out on being apart of the industry's biggest night!
Click here to submit a nomination
. A panel of esteemed judges will choose the winners who will be presented with the industry's prestigious awards at the IBA Awards on October 26, 2017.
Nominations close August 11, 2017.
What attendees think of our other award nights:
"The IB Event was immaculate, well co-coordinated, music, food and entertainment was excellent, and the overall feel very glamorous"
CHES Special Risk

"I was really shocked by how spectacular the awards event was … I felt like I was in Las Vegas"
Creelman Research

"You put on a great party. Thank you on behalf of the industry"
Kanetix
"Just a quick note to express thanks from Manulife Bank Sales and Marketing for a truly successful event on Friday night"
Manulife

"First off, I wanted to write to tell you what a FABULOUS show KMI put on last night … you and your team quite literally HIT IT OUT OF THE PARK!"
Verico