Beacon Hill grows from bedroom operation to national presence | Insurance Business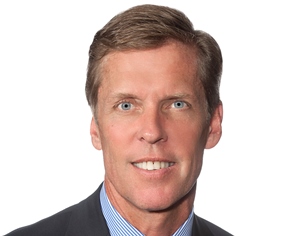 Finding a niche before it becomes a niche, building a business to serve that niche and then watching both the niche and the business blossom is a formula that never gets old.
When Bill Pritchard founded wholesale insurance broker and program administrator Beacon Hill Associates to serve the
environmental market
out of a spare bedroom in his home in 1990, he had no idea what he was in for.
Today, with more than 30 employees and offices in Denver, Atlanta, Florida and Houston in addition to the Charlottesville, VA headquarters, the business seems to have taken.
"It has exceeded my expectations. We are still in business. Let me tell you, 25 years ago it was not a sure thing. We have gown cautiously and very slowly year after year. We grew a ton during the recession. We have gown consistently and carefully by trying to focus on really doing it right, partnering very carefully with the carriers that we think will do a good long term job with our clients. We are very selective about the agents we work with. We are not about writing the account no matter what. We are about writing the right business with the right people, and we have stayed true to that. So year after year where other people have had bigger peaks and valleys, we have stayed very consistent because we have focused on providing a really high level of service. We have dedicated teams here who do nothing but post binding service on accounts, which wholesalers don't typically do. We do a lot of things that are very focused on our being the best partners for our agents and carriers we can be."
It hasn't hurt that the environmental market has grown like gangbusters since 1990. "Supporting our growth has been the growth of the
environmental market
. When I started there were 3 companies writing environmental insurance that I could find; that was in 1990, now there are well over 50.
While Pritchard certainly picked a good segment to serve, he never took success for granted. "I started teaching CE classes in the mid 90s because I figured out it was hard to sell coverage to someone who didn't know what I was talking about. So I would say "here are the pollution exclusions in your policy, and here are some things that can happen, and I can help you cover that.' I'd have 25 agents in the class, and nobody says anything, nobody asks any questions, but we get to the break and there would be a line of 5 or 6 agents and they would all whisper their questions to me because they didn't want to talk about their accounts in front of their competitors. It took me awhile to figure out what was going on," he recalls.
Bill Pritchard is President and CEO of Beacon Hill Associates, Inc., a wholesale insurance broker and program administrator. Now in its 25th year of business, Beacon Hill specializes in the placement of environmental insurance and other specialty coverages for agents around the country. Bill is a third-generation insurance professional, and teaches pollution insurance classes nationwide. He can be reached at 1-800-596-2156 or

[email protected]

.