Berkshire insurer to invest $114 million in lender | Insurance Business America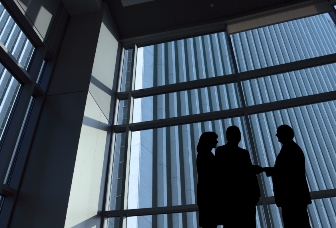 Home Capital Group has announced that
Berkshire Hathaway
has agreed to indirectly acquire C$400 million (approximately US$300 million) of the former's common shares on a private placement basis. The Buffett-owned insurer will also provide a new C$2 billion (approximately US$1.5 billion) line of credit facility to Home Trust Company.
Via its wholly owned subsidiary Columbia Insurance Company, Berkshire will make an initial investment of just over C$153 million (approximately US$114 million) to acquire 16,044,580 common shares on a private placement basis – meaning it will take an approximate 19.99% stake in the firm. Each common share will have an initial investment price of C$9.55.
Celebrate excellence in insurance. Nominate a worthy colleague for the Insurance Business Awards.
Home Capital Group's board determined that the transaction "provides current shareholders with the best available combination of transaction certainty and the potential for enhanced shareholder value, and is in the best interests of the company, taking into account the interests of its stakeholders including depositors," a release revealed.
"Berkshire's investment in Home Capital is a strong vote of confidence in the fundamental, long-term value of our business," Home Capital board of directors chair Brenda Eprile. "We are pleased to partner with such a renowned institution in a transaction that we believe will reward all our investors for their patience and loyalty by enhancing the value of Home Capital over time."
"Since April, the Board has been diligently exploring solutions to restore the confidence of depositors and shareholders and to create stability and value for all of the Company's stakeholders," Eprile added. "This is a very important step on that road. This investment from Berkshire not only addresses Home Capital's near-term requirements for additional liquidity and a lower-cost credit agreement, but also facilitates what the Board feels is the best available path to long-term success."
"Home Capital's strong assets, its ability to originate and underwrite well-performing mortgages, and its leading position in a growing market sector make this a very attractive investment," said Berkshire chairman and CEO Warren E. Buffett.
Related stories:
Berkshire Hathaway Insurance employee elected as Judge
Berkshire Hathaway expands overseas offering, adds new SVP