BGC Partners introduces leadership changes | Insurance Business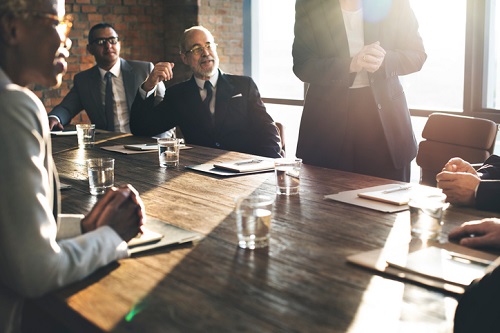 BGC Partners has a new chief financial officer as well as co-heads of global brokerage as part of the group's leadership changes.
Replacing interim CFO Sean A. Windeatt – who will remain in his role as BGC's chief operating officer – is Steven Bisgay, a seasoned industry veteran with three decades of experience in the securities and financial services industry. Bisgay's credentials include time spent as chief financial officer of KCG Holdings and Cantor Fitzgerald.
An alumnus of Knight Capital Group and PwC, the new CFO took on the post on January 01.
"Steve is a tremendous asset for BGC, and we strongly value his industry experience," commented BGC chief executive and board chair Howard W. Lutnick. "It was clear to us that Steve was the strongest candidate for this role.
"His in-depth knowledge of our business, experience with electronic trading companies, strong relationship with our lenders, bankers, and the marketplace, will be invaluable as we continue to accelerate our strategy to further spread automation and technology across the financial markets. The BGC leadership team and I look forward to working closely with Steve in the coming years."
Anthony Warner and Julian Swain, also on January 01, assumed newly created roles as BGC's co-heads of global brokerage. Warner, who came onboard in June 2015, was previously in charge of the company's brokerage business in London and of key Middle East locations.
Swain meanwhile has been with BGC division GFI Group since 2001, most recently serving as global deputy CEO. He and Warner now report to BGC president Shaun D. Lynn.
Reporting to the president, too, is global head of listed products and Paris Jean-Pierre Aubin, who oversaw listed products and primary structured products globally. Aubin has been part of the BGC roster since 2005.
"I am truly excited by these changes to our management structure," said Lynn. "We are driving our business forward with technology across electronic trading, data, software, and post-trade, and it is important for BGC to be at the forefront of this evolution.
"We expect the combination of our world-class technology and broad-based access to liquidity across hundreds of product categories will drive BGC to be the partner of choice for our clients. Anthony, Julian, and JP will together ensure that we are well-positioned for the future and will be focused on delivering on the changing needs of our clients across voice and electronic trading."