[Blog] Millennials: Our Next Wave of Insurance Professionals | Insurance Business America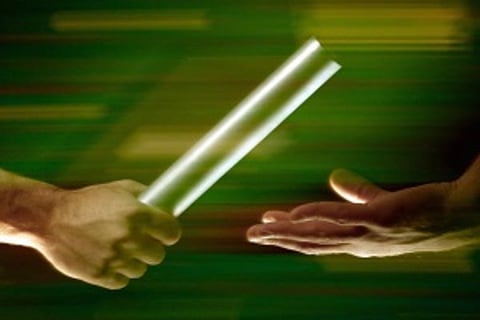 Attracting and retaining millennial employees requires a different mindset, say staff at Applied Systems.
A significant portion of an independent insurance executive's time is spent analyzing the marketplace –competitors' movement, carrier developments, and the evolving needs of the insurance consumer – and the macro-economic environment, evaluating how global trends and developments might affect their business. As a trusted technology partner to the independent insurance agency, Applied Systems' role is to understand the needs of our customers and provide innovative technology solutions that will simplify processes, create efficiencies, and spur business growth.
The independent insurance agency has long focused on how to attract and retain new customers. Lately, many of our leading-edge customers have also begun to focus more squarely on the issue of attracting and retaining new employees, particularly young candidates of the "millennium" generation. Customers are seeking insight on the millennial consumer and employee base, and how to best engage and retain the fastest-growing generation as employees through the use of innovative technologies.
According to the U.S. Bureau of Labor Statistics and AARP, as much as 50 percent of the current insurance workforce is set to retire in 15 years, turning a spotlight on how independent agencies are going to recruit and retain a new generation of talent. Agencies must evolve their workplace to attract millennials toward our industry as an innovative and rewarding career to consider. According to the Institutes "Millennial Generation Report," 42 percent of rising young professionals are not at all familiar with the insurance industry and another 36 percent are not too familiar. Transforming this perception is critical for agencies to begin influencing this next generation's career choice.
A fundamental culture shift is needed to overcome this generational gap. Agencies must identify ways to best leverage the unique skill set and technology proficiency millennials possess to build out an agencies future business. Acknowledging that millennials are an agencies future will not only benefit recruitment, but begin the agencies cultural evolution process.
To help millenials envision a potential career in insurance, independent agency employers can start by highlighting a number of appealing industry attributes:
Insurance is evolving with technology - Insurance businesses are incorporating modernized technology that transforms their operations.
Insurance is driven by service - our industry serves an important common good by protecting insureds assets. The fundamental purpose and promise of the insurance industry - to protect what matters most - is synonymous with the interests of millennials, who, as research indicates, want to make a difference through their career choices.
Insurance is a sustainable industry - In an uncertain economy, insurance has longevity on its side and offers security in the fluctuating job market.