Blue Cross and Blue Shield of Illinois offers scholarship to STEM students | Insurance Business America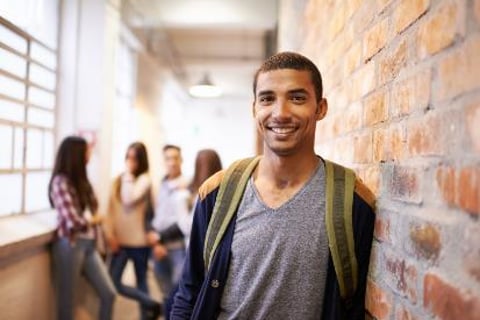 Blue Cross and Blue Shield of Illinois (BCBSIL) announced May 9 that it has created a scholarship program to help students looking to pursue careers in science, technology, engineering and math—STEM.
The scholarship, called "The Blue Cross Blue Shield of Illinois and Blue Cross Blue Shield of Texas STEM Scholarship," allows high school seniors to apply for a $20,000 scholarship to fund a four-year degree program in a STEM-related field starting May 16.
Blue Cross collaborated with the United Negro College Fund (UNCF) in the creation of the scholarship.
"BCBSIL is proud to offer this scholarship to today's students – an investment in tomorrow's leaders and professionals in the health care field," said Blue Cross and Blue Shield of Illinois president Maurice Smith.
"Teaming up with the UNCF to encourage STEM careers also allows us to work with a historic organization that shares our commitment to diversity and inclusion as well as our commitment to advancing educational opportunities in the communities we serve."
"We're excited not only about our efforts with Blue Cross and Blue Shield of Illinois, but also this new scholarship opportunity for a deserving student right here in our state," remarked UNCF regional development director Michael Cox. "This is significant news for students pursuing STEM majors and careers, and we truly appreciate this investment in better futures through UNCF."
According to the U.S. Department of Commerce, STEM occupations are expected to to grow by 17% from 2008 to 2018 versus the 9.8% growth projected for non-STEM occupations.
BCBSIL also has projections of its own, anticipating 14% growth in STEM-related jobs company-wide over the next two years. Over the past two years, the company saw a 33% growth in STEM-related jobs.