Boston's Olympics promise to pay $128mn in insurance not enough, experts say | Insurance Business America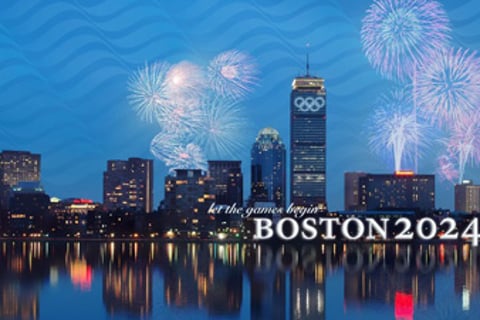 The city of Boston's promise to deliver the "most insured games ever" by carrying $128 million in premiums for up to 25 different policies is a noble one, but likely won't come to fruition, according to experts familiar with the matter.
Boston 2024 announced the details of its insurance budget this week, saying its coverage will exceed what Chicago had proposed and secured for its failed 2016 Olympic bid.
The city plans to procure $475 million for even cancellation coverage, $2 billion for surety and performance bonds guaranteeing cost and a "timely performance" in venue construction, and $50 million to $100 million covering sponsors who fail to pay.
Boston 2024 is also consulting with the top 10 international insurance brokers for the event, and plans to find one broker who will procure all policies needed for the game.
Such heavy coverage and intensive risk management procedures will not only kep the event running smoothly, but protect taxpayers from any overruns – a problem plaguing most recent Olympic Games.
"We have been studying every single exposure. What we're looking at is making thse the most insured games ever," said Meghan Burke of the law firm Mintz Levin, which was brought on to handle insurance negotiations for Boston 2024. "It's a top priority here that we don't expose the public to needing to make any expenditures because of these obligations."
Yet industry analysts feel such a wish is optimistic.
According to Boston College profession Patricia McCoy, a financial service industry expert and former US Treasury official, overruns are likely as no policy takes on all risks.
"Policies will generally cover a wide number of risks, but the important thing is then to see what risks do they exclude coverage of," McCoy told the
Boston Herald
. "In recent history, most Olympics involved overruns. Insurance does not cover that, period. It simply does not cover that."
McCoy added that Boston 2024 has not disclosed information on what exclusions have been negotiated as pricing and final terms are still being discussed.
Futhermore, Liam Kerr of the organization No Boston Olympics questions why Boston 2024 has been unable to secure insurance coverage already.
"As it stands now, the taxpayer is the insurance," said Kerr.