Breaking News: Thousands left without coverage as ACA co-op goes out of business | Insurance Business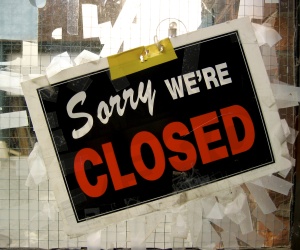 The Nevada Health CO-OP will be closing its doors from January 1, 2016, due to "challenging" market conditions.
In a statement released today, the company said: "It is with deep sadness that based on challenging market conditions, the Board made a painful decision to wind down operations of the Nevada co-op at the end of this year."
Co-op member and board director Stacey Hatfield, said:
"Rather than spending resources on next year's uncertain market, we would rather make sure we protect our current members. This is all about providing the most affordable, effective health insurance and service possible."
Janel Davis, spokeswoman for the Silver State Health Insurance Exchange, said t
he co-op sent a letter late Tuesday to members alerting them of the impending closure.
The co-op also said it was committed to honoring its individual plans throughout the 2015 plan year to avoid disruption but members would have to seek new coverage for 2016 when open enrollment begins November 1, 2015.
NHC CEO Pam Egan said:
"With a second year of high claims costs and limited opportunities for new investment, it has become clear that the amount of growth required to provide quality care at reasonable rates will be unlikely in the next plan year."
"NHC is working responsibly and pro-actively with the Nevada Division of Insurance and the Centers for Medicare and Medicaid Services to ensure that we meet all deadlines and fulfill obligations to our current members."
The not-for-profit Nevada Health CO-OP was formed to provide a consumer-centered health insurance option in the Nevada market. NHC enrolled 14,000 members in 2014 and had significant growth in 2015. However, future growth projections are not large enough to ensure continued successful operations.
The co-op is one of five insurance carriers offered through the Silver State Health Insurance Exchange, which was established by the Affordable Care Act.