Briefs - Hub acquisition, New flood bill, Willis & Acrisure new arrivals | Insurance Business America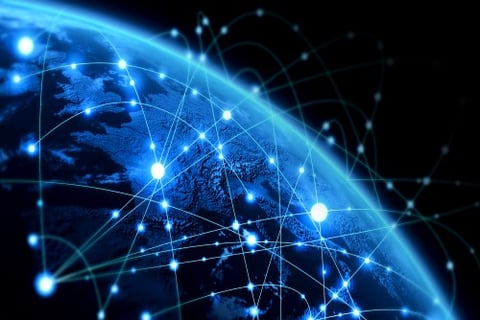 Here is a round-up of several brief insurance news stories from the last few days.
Hub acquires specialty brokerage
Hub International has bought City Insurance Services – a California based brokerage that caters to Korean –Americans. The deal acquires the assets of CIFS, Inc. d/b/a City Insurance Services (City) and City's affiliates, Silver City Insurance Services Inc. and J&C Financial Planning, Inc. d/b/a MOA Financial Services. Terms of the acquisition were not disclosed.
Based in Los Angeles and Buena Park, California, City is a multi-lines insurance solutions provider including commercial and personal lines insurance as well as employee benefits solutions. Brian Jeung, President, City, will join Hub California reporting to Andrew Forchelli, Senior Executive Vice President, Hub California.
The acquisition is one of the first of its kind of a Korean American insurance brokerage. Hub hopes that the acquisition will allow the company to expand its footprint into the Korean American community while providing insurance solutions from City's existing locations.
New flood bill introduced
The Taxpayer Exposure Mitigation Act was introduced by Rep. Blaine Luetkemeyer (R-Mo.) last week. The bill, which includes several flood insurance reform policies, is designed to take the risks that are currently underwritten by the National Flood Insurance Program to the capital markets. The proposals would introduce a similar program to those already used by Fannie Mae and Freddie Mac. Those seeking commercial loans would no longer be forced to buy flood insurance
Join more than six hundred insurance companies and brokers who have grown revenue and reduced costs. Download our free white paper to learn how Docusign can help you improve your customer experience.
Willis Towers Watson makes new senior appointment
Willis Towers Watson has appointed John Puetz as head of Corporate Risk and Broking (CRB) for the Missouri and Kansas markets. Putz has been with Willis for seven years. He previously ran his own Kansas brokerage, starting the business after leaving Benfield Corporate Risk.
Puetz, who joined Willis Towers Watson seven years ago, previously ran his own property and casualty insurance broker in Kansas.
Acrisure brokerage announces new SVP
Regional independent insurance brokerage Signature B&B Companies have announced that Julie Shumer has joined SBB as Senior Vice President. Ms. Shumer, a 28-year veteran in the medical professional liability industry, will work in SBB's healthcare division and focus on developing the firm's medical professional and healthcare facility silo.
Peter Schapero, a Managing Principal at SBB, said, "Julie has extensive experience in the medical liability industry and we are very pleased that she has joined our firm to help expand our healthcare division. Julie is responsible for helping to build lines of coverage for SBB's medical liability practice and given her extensive relationships with physicians and healthcare facilities, we believe she will be especially effective in helping us to expand this division."
In addition, Ms. Shumer will work within the infrastructure of Acrisure to assist agency partners in the Northeast to further enhance their medical malpractice liability presence.
"I look forward to working with SBB and fostering growth with one of Acrisure's largest agency partners. Professional liability coverage is a rapidly changing segment of the healthcare industry and I am excited to leverage my carrier and broker experience to develop innovative lines of coverage that benefit both physicians and healthcare facilities."
Prior to joining SBB, Ms. Shumer was Senior Vice President of the healthcare division of Professional Medical Insurance Services, specializing in medical and facility liability coverages. Prior to that she was Director of Large Group Programs with First Physicians Insurance Company (FPIC) and was also a claims manager with FPIC's southeast territory.
Related stories:
Insurance Agency M&As hit second highest level in Canada and US
Hub International unit buys commercial line assets