Bringing home the big bucks: The best places to be a broker | Insurance Business America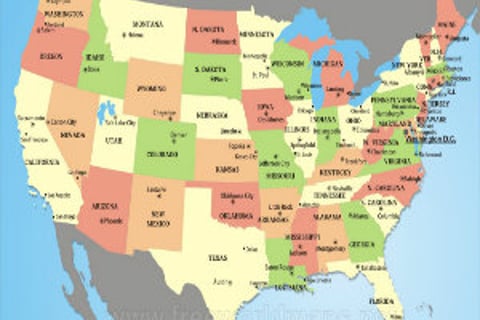 The average insurance producer brings home a salary of around $47,450, according to the Bureau of Labor Statistics, but agents and brokers living in certain metropolitan areas like Bloomington, Ill., St. Joseph, Mo., and Santa Rosa, Calif. find their services much more highly valued by the local economy. At least, that's the message that seems to be evident from their compensation.
In 2011, producers in Bloomington, Ill. made a median $117,010 or $56.26 an hour. Meanwhile, the 400 independent agents and brokers in Santa Rosa, Calif. earned just under $95,000 a year and the nearly 100 in St. Joseph, Mo. brought in $89,220.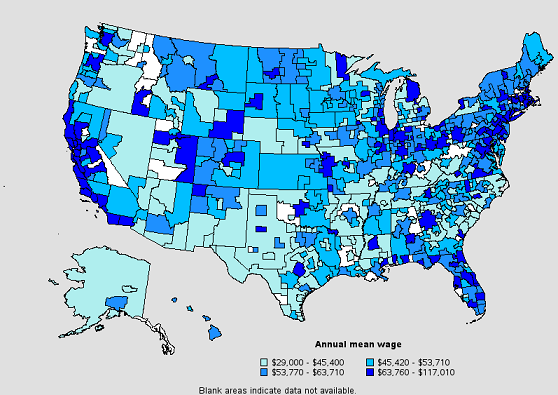 Other areas in California, Massachusetts, New York, New Jersey, and Pennsylvania also made the top 10 list of highest paying areas for producers, according to BLS data. As for non-metropolitan areas, the North Valley region of California, North Central Massachusetts, and Eastern Utah were the top areas for producers, where those employed in the industry brought home between $72,000 and $85,000 a year.
On the low end of the spectrum were large swaths of Alaska, Oregon, Nevada, Arizona, New Mexico and Texas.
While BLS noted that the best-paid brokers often do business with outpatient care centers and securities and commodities firms, it seems competition may play a more prominent role in driving up producer salaries.
Each of the top 10 best-paying areas had a job concentration of between 2 and 4 producers per 1000 jobs, suggesting that where producers have larger shares of total employment, average income increases.
You may also enjoy:
"How commercial lines agents get paid, and common traits of top producers"
"Turnover especially costly for independent agencies"
"Can you teach ethics to insurance agents?"