Brit announces new reinsurance platform, appoints ex-CEO to board | Insurance Business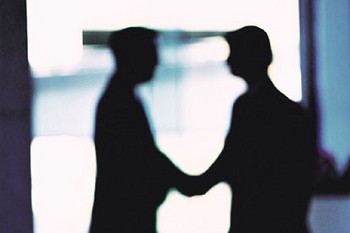 Global specialty insurer and reinsurer Brit has revealed the launch of a new Bermuda-domiciled collateralized reinsurance platform, as well as the appointment of a former Axis Capital reinsurance CEO to its board.
The special purpose insurer, Sussex Capital, will be launched through Sussex Re, and will write direct collateralized reinsurance while also providing collateralized reinsurance to Brit's reinsurance portfolio, the firm said in a release.
Brit is targeting a launch on January 01 next year, with an expected initial capacity of US$100 million for Sussex Capital.
Brit CEO Matthew Wilson said the new venture would "further enhance" Brit's client and broker proposition with Sussex Re writing direct collateralized reinsurance, adding that Brit would continue to share access to its "strong underwriting capabilities and diversified global distribution" with its capital partners.
Mark Allan, CFO at Brit, called Sussex Capital "the next step in Brit's strategy to build long term relationships with the capital markets."
"It will complement Versutus, our existing Bermuda-domiciled special purpose insurer, further strengthening Brit's reinsurance capability and access to a diversified source of capital to support property catastrophe risk," Allan went on to say.
Jay Nichols, former CEO of the reinsurance operations of Axis Capital, was also revealed today to be joining the boards of Sussex Capital and Brit Re as a non-executive director, as well as becoming chair of the audit committee of Brit Re and joining the Brit audit committee.
Described by Brit as a "well-known and highly respected figure in the insurance industry," Nichols previously spent 15 years at RenaissanceRe, where he went on to take the role of president of RenaissanceRe Ventures. He was responsible for the formation of DaVinci Reinsurance and Top Layer Reinsurance, as well as a number of other joint ventures and strategic investments.
"The launch of Sussex Capital and establishment of Brit Re are both important milestones in the development of our platform in Bermuda and the appointment of someone of Jay's caliber to their respective Boards is a strong statement of intention," Brit's executive chairman, Mark Cloutier, commented.
"Jay brings to Brit an impressive track-record within the reinsurance arena, and his experience of working across the capital markets will prove extremely valuable as we continue to build on our Bermuda presence and capabilities. We look forward to welcoming Jay and his contribution as an important board member for these businesses."
Related stories:
Brit Insurance launches industry-first claims offering
Brit Group swoops for industry veteran for Scion Underwriting