Brown & Brown announces Q3 revenues, new acquisition | Insurance Business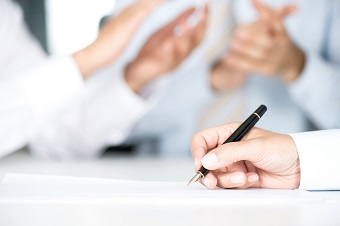 Brown & Brown has revealed both its unaudited financial results for Q3 2017 and the successful asset acquisition of one of its subsidiaries.
According to a release, revenues for the third quarter of 2017 under generally accepted accounting principles (GAAP) were $475.6 million – a $13.3 million (or 2.9%) year-over-year increase from Q3 2016. Revenues for the nine months ended September 30, 2017 under GAAP were $1,407.0 million, which represents a $74.0 million (5.6%) increase from the same period last year.
Celebrate excellence in insurance. Join us at the Insurance Business Awards in Chicago.
"We are pleased with the results for the quarter as each of our divisions delivered good organic revenue growth, and we provided nice growth in our earnings per share," said Brown & Brown president and CEO J. Powell Brown.
"As announced on October 12, 2017, our board of directors approved an 11.1% increase to our dividend, and I am pleased to note that this is our 24th consecutive year of dividend increases," Brown added.
The company had also announced that one of its subsidiaries, Pacific Resources Benefit Advisors, has acquired the assets of Universal Benefit Solutions (UBS).
UBS, founded by Brandon Brickweg, represents large company clients in the placement of ancillary employee benefits products, a release said. The company has annual revenues of about $2.5 million.
Following the acquisition, the UBS team will become part of the Pacific Resources profit center, which operates under the supervision of Brown & Brown regional president Barrett Brown.
"Brandon and Bob have built a very successful advisory firm offering creative solutions for their clients. We believe that joining their capabilities with our PacRes team, under the leadership of Paul Barden and Paul Rogers, will enhance both operations," commented Brandon Brown.
"We have been offering customer centric solutions for ancillary benefits throughout the history of our organization and are very excited about combining with PacRes," Brickweg added.
Related stories:
Brown & Brown looking for $14.5 million help for new office
Brown & Brown acquires Nashville insurance agency