Brown & Brown settle discrimination suit | Insurance Business America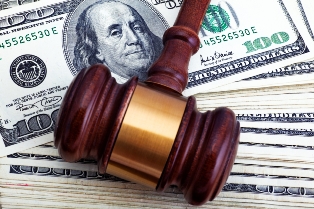 Florida-based Brown & Brown has settled a lawsuit brought by the Equal Employment Opportunity Commission (EEOC) for allegedly rescinding a job offer to a woman because of her pregnancy.
The firm "will pay $100,000 and furnish significant relief" to resolve the case, the federal agency announced on Wednesday. Brown & Brown denied the charges and raised defences to the claim but it said it reached a settlement to avoid protracted litigation and wasteful expense on attorneys' fees.
"Any time you can resolve a case brought by the EEOC, which is backed by a virtually unlimited litigation budget of taxpayer money, it only makes sense to find a sensible financial resolution with no admission of wrongdoing," said Bob Lloyd, general counsel for Brown & Brown.
According to the EEOC's suit, Brown & Brown made a written job offer to the applicant in 2015 and also sent her an employment agreement for the post of "personal lines technical assistant" at its Daytona Beach location while proposing employment start dates. The applicant affirmed her interest and spoke with an assistant to the department leader about maternity benefits because she was pregnant.
"The assistant immediately advised the department leader of the applicant's pregnancy and, minutes later, according to the suit, the applicant received an email from the company rescinding the job offer, stating that it 'had a very urgent need to have somebody in the position long term… we appreciate you telling us beforehand'."
Join more than six hundred insurance companies and brokers who have grown revenue and reduced costs. Download our free white paper to learn how Docusign can help you improve your customer experience.
Brown & Brown has agreed to provide annual information to EEOC during the two-year monitoring period concerning its handling of pregnancy discrimination complaints. The settlement also covers the adoption and distribution of a policy on pregnancy discrimination, training of managers, supervisors and human resources personnel at the company's Daytona Beach location, as well as employees at all other Brown & Brown Florida locations, according to the federal agency.
"The decision to hire should be based upon an applicant's qualifications, not stereotypical assumptions about pregnancy, motherhood or other caretaking responsibilities," said EEOC Miami District Regional Attorney Robert Weisberg.
Related stories:
Farmers Insurance tries to block class action
Walmart settles same-sex couples discrimination lawsuit for $7.5 million