BRP Group moves to acquire P&C provider Insurance Risk Partners | Insurance Business America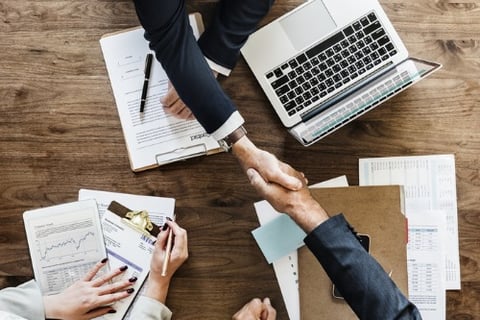 Baldwin Risk Partners Group (BRP Group) has announced that its subsidiary, Baldwin Krystyn Sherman Partners (BKS), has acquired all the assets of Insurance Risk Partners (IRP).
Based in Oklahoma City, IRP is a provider of P&C insurance and additional consulting services. Founded in 2016, the firm's client roster includes domestic and international infrastructure-focused private equity firms and their investment subsidiaries, as well as publicly-traded utilities, independent power generation facilities, and renewable power generation companies. A release said that IRP generated annual revenues of about $7 million.
Following the acquisition, IRP will become part of and transition to the BKS Partners operating group.
"We're excited to be partnering with the successful and expertly skilled IRP team, which expands our capabilities within the rapidly growing mission-critical energy and infrastructure segment, while allowing us to better capitalize on upmarket opportunities throughout BRP. Given the current macro environment, we believe IRP's clients and industry focus represent a unique combination of both economic defensibility as well as offering great growth prospects," said BRP Group CEO Trevor Baldwin.
"We evaluated multiple alternatives to continue to support and fuel our rapid organic growth in our efforts to become a top 100 firm over the longer term. After a thorough process, we chose to join BRP Group at this early stage in our firm's history because we believe the partnership will accelerate our top-line growth by leveraging BRP's innovative service platform and unique capital structure," commented IRP CEO Paul Brown.
Brown also noted BKS Partners' "unparalleled track record" of investing in the right tools and client capabilities that would help position his team for success, adding that IRP's current clients can expect a smooth transition following the acquisition.