Bundling home and auto: Just how much does it save? | Insurance Business America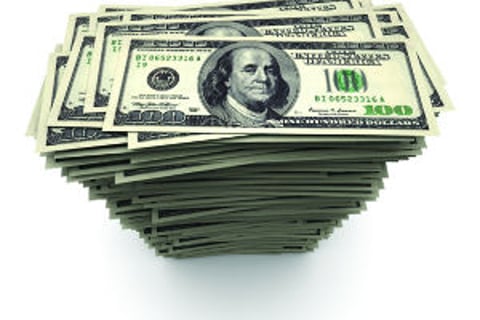 One of independent agents' primary responsibilities is to save clients money, and bundling homeowners and auto insurance is one of the most popular options. However, bundling often means seeking insurance policies from the same carrier.
While bundling typically yields at least some savings, that savings differs state to state, according to a
new study from insuranceQuotes.com
. The average savings for combining car and condo insurance is 11%, while consumers who bundle car and renter's insurance receive an average discount of 8%.
"Consolidating your insurance policies with a single company is one of the easiest ways to save money," said Laura Adams, senior analyst, insuranceQuotes.com. She added, "The differences between states can be attributed to competitive and regulatory factors."
So who are the nation's biggest winners?
Louisiana clocked in at the top, with a 22% average discount for combining homeowners and auto insurance, or a savings of $468. Closely behind were Louisiana ($505), Texas ($435), Mississippi ($422) and Missouri ($366).
At the bottom end were Hawaiians, who saved just $116 for bundling homeowners and auto, Florida ($147), North Carolina ($166), Vermont ($176) and Idaho ($190).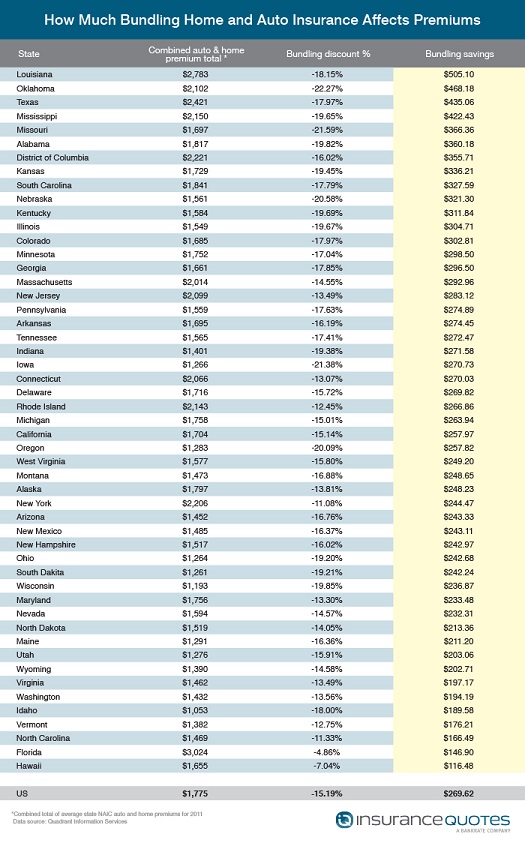 Researchers also considered bundling renters and car insurance, though savings here are less impressive. According to the study, the national average premium discount for combining the two was just 8%.
Minnesota led the way here, with a 13% discount, while New Jersey bottomed out at 5%.
The lesson, according to researchers, is "don't go with the first company that offers you a multi-policy discount." Insurance agents can help with that by running comparisons with at least three carriers.
Image Source: insuranceQuotes.com
You may also enjoy:
"How credit affects auto insurance pricing: Report"
"Is online auto insurance shopping on the way out?"
"V2V technology could benefit auto premiums"