Burns & Wilcox Brokerage expands in Chicago | Insurance Business America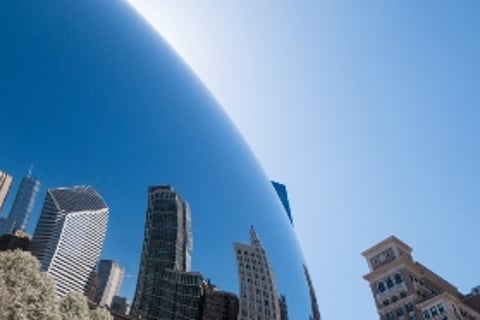 Burns & Wilcox Brokerage announced today that it is expanding its presence in Chicago, hiring industry veteran Adrian Smith and a team of 3 specialty brokers to grow its capabilities in Chicago.
"As a company with a growing need for specialty insurance, a growing need for unique products, we are expanding our Burns & Wilcox brokerage capabilities. We have enhanced our brokerage capabilities in Chicago by adding a new team of brokers,"
Kaufman
Financial Group, Burns & Wilcox president and CEO Alan Jay Kaufman told Insurance Business America.
Smith was named sr. vice president. He reports to Denis Brady, president, Burns & Wilcox Brokerage. "He has a strong reputation in the industry… and has a passion for providing a superior level of service to his clients," Brady said of Smith.
"We are growing our capabilities around the country by expanding our Burns & Wilcox Brokerage talent. And we will see more of that. We find a great need for that. We are concentrating also on a lot of opportunities to hire top talent. In Chicago, we brought in Adrian Smith, a well-known broker with more than 20 years of experience.
"Further developing the brokerage team in our Chicago office enhances the preexisting capabilities of Burns & Wilcox by providing clients' access to brokers with expertise in some of the hardest to place risks in the world," he said.
He said the current insurance market makes expansion very attractive. "With what is going on in the marketplace, with the scalability that is necessary to run companies today in the insurance world, acquisitions offer us a great opportunity to continue our expansion. We are focused on making more acquisitions this year. The number one reasons is talent, and expansion of some of our specialty products and unique services in areas we may not be as strong in as we would like to be, both in the US and Canada and globally. We see that as an important ingredient," he said.
"We look for not only talent, but what lines of business are they in. Are they in an area that complements what we have and will enable us to better serve our client base of retail agents and brokers? It may be that the acquisition brings talent, but if the talent doesn't deepen us or broaden us… then we won't do that. An acquisition can offer us a lot of talent, but we have to look beyond that," he said.
In terms of future expansion, Kaufman said he is looking at California, Florida and the Northeast. "We want Burns & Wilcox to get stronger in property and casualty. We have 5 offices in California, and we are looking to expand there, as an example. We have locations in Florida, and we want to expand our base there. Northeast and New England are also places we want to expand. Those are places we feel that as strong as we are, we want to get stronger," Kaufman said.
He said he is always looking for opportunities to expand the business as a way to offer more to the company's base of independent agents. "There has been more opportunity for consolidation. Insurance companies want fewer distributors because of cost, and we capitalize on that opportunity when we can.
"We hire the best talent. My number one concern has always been hiring the best talent. That core value came from my practice as a lawyer. The best lawyers are always sought out by the best firms and our law firm was successful because we had the best and brightest lawyers who were willing to work very hard. So I took those values and built them into the company and that really proved to be a winning formula for us," Kaufman said.
When hiring, Kaufman said he looks for smart, hard-working team players. "Well, the first thing is, they have to be bright. I look for entrepreneurial thinking in the sense that this is a profession and not a job, and you do whatever it takes to win, which drives to the point that you need someone competitive. We hire many athletes. I was an athlete myself. They are disciplined, they know how to manage time and they want to win at almost any cost--that is what they do every day, they want to win, and we want to win and do the best job every day for our clients.
"We also hire team players, as opposed to people who like working by themselves. There are people who are smart and talented but they can't work as a team player. We hire people who are team players and we look for that attribute. They think about the team first. They want to pass the ball, not go for the glory by themselves. That is a key to business," Kaufman said.