Busting E&O insurance myths for manufacturers | Insurance Business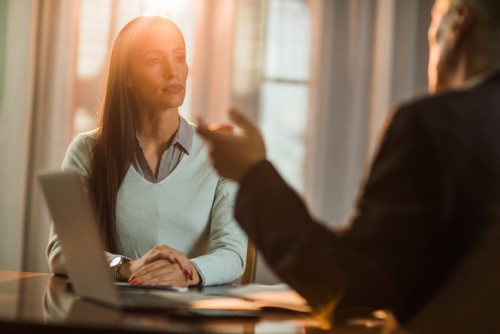 Supply chains in the manufacturing sector have become so condensed and suppressed that they no longer have any flexibility to handle or accommodate disruption or issues. As a result, manufacturers are getting pulled into more and more lawsuits and being named in claim scenarios that, in the past, they might have been protected or insulated against. In such a volatile environment, it's vital for manufacturers to ensure they have adequate insurance coverage.
It's important today for manufacturers to have both commercial general liability (CGL) insurance and errors and omissions (E&O) insurance. In the past, there have been a few general misconceptions in the manufacturing sector around the scope of the CGL policy and the necessity of E&O. Erika Melander, industry product director at Travelers assured Insurance Business that both policies provide important protection for the "just-in-time manufacturing dynamic" that we're experiencing today.
"Manufacturer's E&O is not a new product but it's becoming much more of a hot topic as more companies make it a contractual obligation. This is especially true if a manufacturer is doing business with any type of Fortune 500 company. The larger the company, the more likely a manufacturer will be required to carry specific professional coverage," Melander commented. "The coverage is also gaining traction because insureds, with the help of their insurers and brokers, have recognized there are claim scenarios within the manufacturing sector that might not be covered under a CGL policy. It's not the whole answer for every product liability situation."
Typically, a manufacturer will only be covered by a CGL policy if a loss involved bodily injury, property damage, and personal or advertising injury. The manufacturer's E&O policy will fill a gap by covering any intangible loss. There's not always a lot of clarity around how the coverages sit together (plus any additional coverages manufacturers might purchase, like supply chain insurance, product liability insurance, cyber insurance, etc.), which is why it's better to cover the whole spectrum of product liability exposures, according to Melander.
To clarify, she gave the example of the 3M Co. combat earplug case. 3M was accused of supplying the US military with defective earplugs, which potentially led to some military personnel suffering with hearing problems. In that situation, the product defect would be better contemplated within the context of a CGL form because it involves bodily injury, Melander explained. But if you change one small fact in the scenario, the insurance implications could also change.
"As an example, let's say the defect in the earplugs was found before the military personnel started using them," Melander mused. "3M, who perhaps was supplied the earplugs by another vendor, might then lose their contract with the government because they could not fulfill their obligations, or they could not meet their deadline to provide the product. That would result in significant financial loss for 3M, which might be best contemplated within the context of an E&O form."
In recent years, the emergence of cyber insurance has also added to manufacturers' confusion around what policies will trigger for which claims. Lots of insureds believe cyber will cover any sort of technology failure that results in product liability implications, whereas that might actually be better served with an E&O policy. The cyber policy comes into play when there's a liability issue around personal data or intellectual property breach, or if there's a technical failure as a result of criminal cyber activity.
When it comes to the manufacturing industry, contractual obligations and language are often disputed in claims and in court, Melander added. Even a manufacturer with a top quality control process and a golden business record can be accused of falling short of a customer's specifications, depending on contractual interpretation.
"A lot of our insureds feel like they're protected by the contract language they have in place. They often have multiple iterations of their contract reviewed by their legal team and they feel iron clad. However, in recent years, we've seen that contract language get challenged in court, and depending on what's in the small print, or who has leverage in the contractual situation, it can definitely impact on how those claims turn out," Melander explained.
"Furthermore, not everything is covered. There's some business risk involved in the manufacturing of product, so if an insured purchases CGL, product recall, and manufacturer's E&O, and then they unintentionally make a defective product, the manufacturer is going to incur a lot of expense replacing or fixing that defect, and there's no real coverage out there that's intended to address that piece of it. Right now, only a small fraction of manufacturers actually carry manufacturer's E&O insurance. We want to raise awareness and recognition that manufacturer's E&O is becoming a much more important coverage for the manufacturing community to consider."