California insurance commissioner sponsors heat wave ranking legislation | Insurance Business America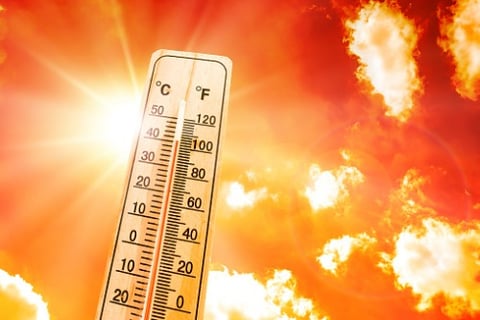 Ricardo Lara, California's insurance commissioner, is giving his full support to legislation which establishes a ranking system for heat waves in America – the first ranking system of its kind.
Under the proposed legislation – authored by Assembly Members Luz Rivas and Eduardo Garcia, with Senator Henry Stern serving as a principal co-author – California would create a publicly accessible ranking system for heat waves. This system would offer early warnings to communities while allowing public policy makers to develop prevention strategies and risk reduction measures, a release from the California Department of Insurance (CDI) said.
"Just as we have air quality alerts, categories for tropical hurricanes, and red flag warnings for wildfires, California needs a way to warn our residents about extreme heat waves which will only grow deadlier in the years ahead," said Lara in a statement. "There is no insurance against heat. If we act now to implement a ranking system like we have for other disasters, we can help prevent deaths from this silent killer, especially those most at risk like our seniors."
The idea to rank heat waves was first proposed in a climate insurance report that commissioner Lara and the California Climate Insurance Working Group published in July 2021. That report looked into how low-income communities, seniors, and the underinsured can be protected from the impacts of climate change.
Lara also revealed in an official statement that the CDI will undertake another study to identify the extreme heat insurance protection gap in healthcare, as well as other areas for affected communities in Southern California.
The proposed legislation will be formally introduced when the California State Legislature reconvenes for its 2022 session in January.
In a release, CDI cited the latest data from the state's Climate Assessment projects, which found that heat waves in California will become more intense, longer, and more frequent in the years to come. From 1980 to 2000, there were an average of six annual extreme heat days in Los Angeles. But by 2050, data suggests that the span of annual extreme heat days could hit 22 days. Hospital visits related to heat stroke have also increased recently, as emergency room visits in 2020 surged by 10 times the normal number during 121-degree heat in Los Angeles County. This year's heat wave in California also broke records, with Sacramento recording 109 degrees and the Coachella Valley posting 123 degrees – its hottest year ever.