Can insurance brokers work from home? | Insurance Business America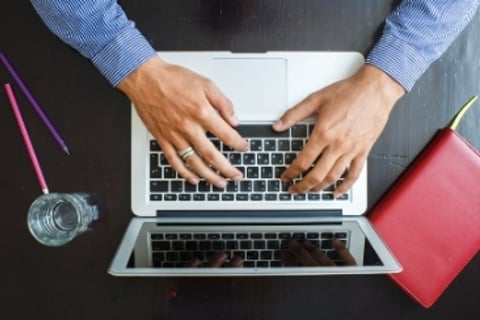 The following opinion article is written by Vic Lance, the founder and president of
Lance Surety Bond Associates
.
For many professionals, working from the comfort of home is an unattainable dream. However, if you want to work as an insurance broker, you can certainly realize it without making a sacrifice with your professional development.
Working from home is definitely possible because the type of activities you need to undertake often involve phone calls and online arrangements. You also have to meet with business partners and customers, but you don't necessarily need a whole office for that.
Celebrate excellence in insurance. Nominate a worthy colleague for the Insurance Business Awards.
To get started, you need to fulfill your state's requirements for licensing, set up your home office, and start working on your business network. Let's look at the basic steps you need to go through to start working from home as an insurance broker.
Get licensed in your state
Your first step towards starting your work from home insurance brokerage is to get acquainted with the licensing requirements set by your state authorities. In most places in the US, insurance brokers have to get a license, so that they are allowed to operate legally.
The licensing process typically entails completing a detailed application form in which you include personal and business information. You need to provide the documents for your business entity registration, as well as your business location, which will be your home address. You may also need to undergo a criminal background check and fingerprinting. Insurance policies may also be required to protect your business. In the majority of cases, you will have to undergo special training courses and show proof of your professional experience.
One of the most important licensing requirements in most states is posting an insurance broker bond. Together with the rest of the criteria for licensing, it is an extra layer of safety for your customers. The surety bond guarantees you will follow applicable state laws in all your operations. If you fail to do so, harmed parties can claim compensation via a bond claim.
Set up your home office
The equipment you need to start as a home-based insurance broker is not hard to get. You will have to purchase the basic tech: a computer, a printer, a scanner, and a phone. Add a desk, a comfortable and ergonomic chair, and stationery materials, and you're good to go.
But besides the technology, you need to make sure you have a dedicated space in your home that will serve as your office. This is important for separating your work from the rest of your activities. It is also practical because it can help you stay focused and motivated to complete your tasks.
Your desk space is the place where you get work done, but you may also use other parts of your home to contemplate and get creative with, say, your business strategy. Make sure you get a lot of light in your workspace and ensure you have peace and quiet from your family chores during the day.
Don't stop networking and learning
One of the challenges of working from home is to keep up with the developments in your field while not being in the constant information flow of an office. That's why if you choose the insurance broker work from home path, you need to pay special attention to your continuous education and professional contacts.
As a broker, you are selling insurance policies from one or a number of insurance providers. To get the most competitive offers for your customers, it's important that you keep a wide but tight network of contacts in the relevant insurance companies. This will ensure that you are up-to-date with trends and have access to the top insurance options.
It's also useful to refresh your knowledge with trainings and attending industry events. Besides a source of information and professional development, they are good opportunities to meet fellow brokers and to get in touch with potential new partners too.
What are your best tips for insurance brokers who want to work from home? Please share your experience in the comments.
The preceding article was written by Vic Lance, the founder and president of
Lance Surety Bond Associates
. The views expressed within do not necessarily reflect those of Insurance Business