Can working from home improve mental health? | Insurance Business America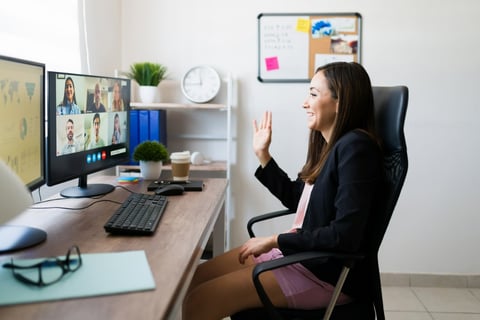 Working from home brings better mental and physical health for many workers, according to a recent report.
Specifically, 36.7% say their mental health has been impacted positively since working from home, according to Prodoscore, an employee visibility and productivity intelligence software provider.
Overall, 82.3% of all workers working from home (31.5%) are happier working remotely versus having to work on-site in an office.
But 35% are reporting they are burned out. The top reasons for the good feelings? Workers:
can take care of household chores when necessary (51.2%);
no longer have to order out for lunch everyday (35.4%);
can shower in the middle of the day (30.3%);
can listen to podcasts while working (22.5%).
Remote workers are also able to alleviate stress in a variety of ways, including:
listening to music (48.1%);
going for a walk (39.7%);
scrolling through social media (34.5%) ;
taking a nap (26.8%);
mid-day workouts (17.5%).
Nearly one in five (18.1%) go so far as reporting they don't have stress while working from home, finds the survey of more than 1,000 adults working full time conducted in the fall of 2021.
Also, 43.8% of respondents say their physical health has improved, with 39.5% reporting they now have time to work out.
What's the best change for people now working from home? Work-life balance, according to an earlier report.
'All about balance'
But not every employee will be able to manage the change to remote work "with equal skill", says David Powell, Prodoscore president, adding that intelligence data on productivity will be critical.
"While throwing a load of laundry in the washing machine is completely acceptable, you don't want your employees to spend four hours during the workday cleaning their house. On the other hand, you don't want your employees to work 10 to 12 hours on a daily basis and ignore their family and friends and good health," he says.
"It's all about balance – and having the right data can help managers ensure that their teams are working productively, and also just as importantly not ignoring their mental or physical well-being."
Remote workers think that they typically spend 42 minutes per day for breaks while working remotely. But when you factor in biological needs, entertainment, time spent communicating with co-workers and other chores and errands at home, they are actually taking breaks that average 2.7 hours, according to a previous report.