Carnival Cruise Line to demand unvaccinated passengers purchase travel cover | Insurance Business America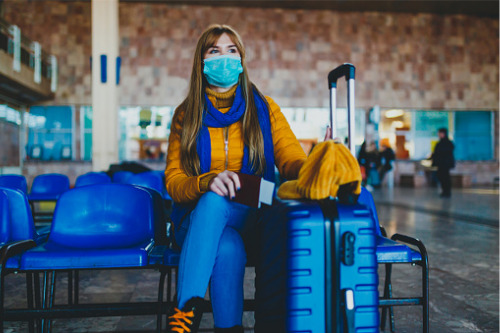 Carnival Cruise Line is requiring all unvaccinated guests to purchase a travel insurance policy worth at least $10,000 before they can come aboard.
The insurance requirement, which takes effect July 31, applies to cruise excursions leaving from Florida, the company said on its booking website. Proof of travel insurance will be required on passenger check-in, and the policy must be in the name of the corresponding traveler. The policy must also have $10,000 per person in medical expense coverage and $30,000 coverage for emergency medical evacuation "without COVID-19 exclusions," the cruise company explained.
However, Carnival will waive the insurance proof for passengers under the age of 12, as the FDA has not yet approved the use of vaccines for children in that age group.
Unvaccinated passengers who do not have insurance will not be allowed to board, and their ticket purchase will not be refunded, the company warned.
In a statement to CBS News, a spokesperson for Carnival said that the policy "is consistent with the practices of other lines who are also restarting their operations, and in the best interests of our guests who are unvaccinated."
"This is important coverage to have should they encounter a medical situation during their cruise," the representative added.
Carnival did not indicate for how long the insurance requirement will be in force.
The cruise company's new rule comes after competitor Royal Caribbean had announced a similar travel insurance requirement earlier this month. Unlike Carnival, Royal Caribbean is requiring unvaccinated passengers to have insurance with a minimum of $25,000 of coverage per person for medical expenses, and $50,000 coverage for COVID-related quarantine and medical evacuation costs.
The travel insurance stipulation is the compromise cruise companies have to work with in order to appease both the state of Florida and the US Centers for Disease Control and Prevention, explained travel and leisure industry analyst James Hardiman of Wedbush Securities.
While the CDC allowed cruise lines to resume sailing in US waters – as long as 95% of customers and 98% of crew are vaccinated – the state of Florida has a law that prohibits companies from requiring customers to be vaccinated.
"I think the travel insurance — along with other onerous and sometimes expensive hurdles that unvaccinated passengers need to overcome — is a way to strongly encourage passengers to be vaccinated without requiring it," Hardiman told CBS News.