Carriers aren't living up to agent expectations in key areas: Report | Insurance Business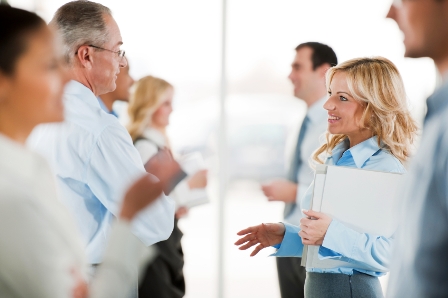 Despite widespread satisfaction with their leading carriers, independent insurance agents have serious reservations about insurer performance in a number of areas – particularly pricing and technology, a recent survey from Channel Harvest reveals.
80% of the 1,900 agency employees that participated in "Key Success Factors in Agent/Carrier Relationships: 2016 Survey" said they were either extremely or very satisfied with their leading personal lines carrier, and 75% reported the same for their top commercial lines carrier.
Yet those same carriers are not measuring up when it comes to agents' top priorities. Nearly all (96%) of survey respondents said competitive pricing is very or somewhat important, but fewer than three-quarters (71%) of personal lines agents and 67% of commercial lines agents consider their top carrier's pricing competiveness to rank above average.
Similarly, nine of 10 respondents said a personal lines insurance carrier's technology is important, yet only about 70% rate their top carrier's technological offerings as above average.
The disconnect speaks to agents' relaxed expectations of carriers and even a sub-par array of market options, said Channel Harvest Principal Peter van Aartrijk.
"Agents will have their favorite carriers – and love them, warts and all. In some ways, you can still be ranked as an overall so-so carrier in a number of areas, but in a basket of so-so or lousy carriers, you might not actually look that bad," van Aartrijk told
Insurance Business America.
"It sounds harsh, but I think agents will put up with a lot in exchange for a consistent market, decent prices and products, and okay service."
One way carriers can rise from the doldrums and easily score greater agent approval is in more comprehensive technological offerings. Agents are especially looking for real-time quoting and renewals, endorsement processing and claims download, the survey showed.
But carriers are facing financial pressure and "fighting a constant battle on where to spend technology dollars," van Aartrijk said. Some functionality, such as replacing or upgrading policy management systems is costly, yet agencies don't often view those investments as helping the sales and renewal process.
"On digital support, I see a major need for agencies to understand the who, what, when, where, why and how of how to accomplish this," he said. "Carriers not only have the challenge of redefining digital communications to existing policyholders, they need to educate their agencies – even their very best agencies – on how to leverage these tools. This is a major shift in thinking, investment and agency support."
Other findings from the Channel Harvest study reveal personal lines carriers received the highest marks in financial strength, claims-service quality and customer services, while commercial lines carriers earned similar marks, including top ratings in underwriting responsiveness.
Both personal lines and commercial lines insurers performed comparatively worse in digital/social media support and training and education. Personal lines carriers also struggled in agency compensation, a product of greater consumer choice and online shopping options.
Van Aartrijk stressed that, despite these pressures, independents still have a "super opportunity" in growing their personal lines presence.
"Especially if they seek niches such as affluent homeowners and have a rock-solid online presence," he added.
"That means more than an updated, mobile friendly website (which is obviously critically important). It means using email wisely to reach existing customers at various times during the policy year; focused, ongoing social media marketing that shows the personal connection between the agency's employees and the communities they serve; and partnering with centers of influence in communities on sponsorships and links and advertising."
The study is available for purchase at ChannelHarvest.net.
Related stories:
60% of agents say they're doing "average to poor" in this critical area

Consumers now prefer online insurers – but here's why that could change quickly