CEOs name top threats, biggest opportunities in insurance | Insurance Business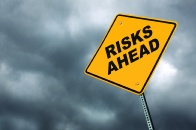 Global insurance CEOs see more opportunities in the industry than there were three years ago but they also see more threats.
Fifity-nine percent of the 80 CEOs surveyed in the 18
th
annual
Global CEO Survey
from
PricewaterhouseCoopers
(PwC) see the industry as a place of better opportunity with 61% also noting the greater threats.
Over-regulation was seen as a key disrupter of the insurance industry by 91% of CEOs, more than in any other industry PwC investigated.
Jonathan Howe, PwC's UK insurance leader, noted that transformation within the industry is causing both positives and negatives throughout the industry.
"The transformation of the insurance marketplace is accelerating, creating opportunities for some and threats for others.
Howe stressed that insurers need to be ahead of the curve wherever possible if they wish to growth their market presence in the face of stiffer competition.
"Slow adaptation is not a viable option in the face of relentless disruption and change.
"Insurers need to be more radical in challenging and changing business models and move quicker in developing necessary competitive capabilities if they want to sustain growth and keep pace with market expectations."
In no surprise, 90% of the CEOs surveyed recognise that digital technology can help sharpen data analytics while 88% noted technology benefits on operational efficiencies and 81% see benefits in customer experience.
However, technology is also seen as one of the greatest threats to the industry with 70% suggesting technology is a threat to growth prospects – more than for all but one other industry surveyed.
While insurers are mainly focusing on one element of technology, they need to broaden their horizons or face challenges from new market entrants.
"Most insurers are still primarily focused on e-commerce – doing what they already do just via a different channel," Howe continued.
"Challenges include increasing commoditisation and the need to have lower cost digital distribution and advanced digital profiling to respond more effectively to customer demands. The winners will be those using digital to engage more closely with customers, fine-tune underwriting and develop customised risk and financial solutions as well as those who develop the advanced customer data analytics programmes already established in other sectors.
"Real-time risk monitoring, proactive risk prevention and lowering the cost of life and pensions options for younger and less wealthy customers will also be key to success."
Diversity of talent is now being seen as a key way to enhance business performance with nearly three-quarters of those surveyed noting that they have a loan to adopt a strategy to promote talent from within as 71% see the limited availability of key skills as another threat to growth.