Chubb confirms Q3 financials | Insurance Business America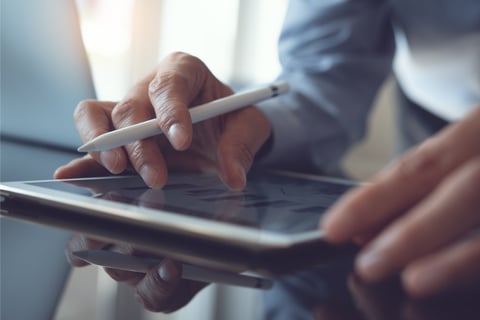 It's Chubb Limited's turn to outline how it fared in the third quarter with the release of the insurance group's interim financial results.
Here are the numbers for Chubb in Q3 and the first nine months:
| | | | | |
| --- | --- | --- | --- | --- |
| Result | Q3 2022 | Q3 2021 | 9M 2022 | 9M 2021 |
| Net income | US$812 million | US$1.83 billion | US$4.00 billion | US$6.40 billion |
| Core operating income | US$1.33 billion | US$1.16 billion | US$4.76 billion | US$3.92 billion |
"Net income in the quarter was adversely impacted by realized losses of $502 million after tax, principally due to the mark-to-market impact on derivatives and private equities as well as from sales in fixed income securities," noted Chubb.
"The P&C (property and casualty) combined ratio was 93.1% compared to 93.4% prior year, and the current accident year P&C combined ratio excluding catastrophe losses was 84.0% compared to 84.8% prior year."
Meanwhile tangible book value included the impact of $1.48 billion for goodwill and other intangible assets related to the acquisition of Cigna's Asian operations.
Commenting on the figures, Chubb chair and chief executive Evan G. Greenberg declared: "The broad-based strength of the company globally was clearly evident in the quarter, with core operating income up 15% and per share earnings of $3.17 up 20%. All major areas of our business contributed. We produced simply excellent underwriting results despite an active catastrophe quarter.
"We had record investment income, which is and will be a growing source of earnings; double-digit P&C premium revenue growth in constant dollars, which was well balanced between commercial and consumer lines; and life insurance premiums that more than doubled with the closing of our acquisition of Cigna's business in Asia."
According to Greenberg, Chubb is optimistic about its prospects given the strengths and momentum of the group's units.
"With the combination of growth and underwriting margins in our P&C businesses; our growth in investment income; and the future revenue and earnings contributions from our life insurance businesses in Asia, we expect EPS (earnings per share) to continue to grow at a healthy rate into the future," he said.
Chubb operates in 54 countries and territories, with a global workforce of approximately 34,000 people.