Chubb makes leadership changes in NA agriculture business | Insurance Business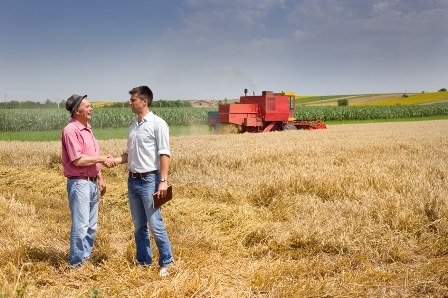 Chubb has announced a number of leadership appointments in its North Agriculture business.
Michael Coleman has been tapped to serve as chairman of Chubb agriculture and chairman of crop insurance franchise Rain and Hail, after previously serving as division president of Chubb agriculture, effectively immediately. To succeed Coleman, Scott Arnold has been named the new division president of Chubb agriculture, North America, as well as president of Rain and Hail.
As chairman, Coleman will address key industry issues, strategic planning, and assume management oversight of the Rain and Hail board. He will also serve in a senior advisory role to Arnold. Coleman will continue to be based in Johnston, Iowa and will report to Chubb Group vice-chairman and president of North America major accounts and specialty insurance John Lupica.
"We are fortunate to have had Michael's expertise running the crop and property and casualty business, and his extensive industry experience and knowledge helped shape Chubb Agriculture into what it is today," said Lupica. "Michael will be such a terrific senior statesman for Chubb's business and the crop industry as he transitions into his new role."
Arnold, in his new role as division president of Chubb agriculture, will have executive operating responsibility for both the crop and the commercial P&C insurance businesses, a release said. He will lead the company's day-to-day operations.
"Scott's leadership experience at Rain and Hail for close to three decades, coupled with his keen market insight, makes him an ideal fit for this position," commented Coleman. "I'm looking forward to working with Scott as he makes the transition, and further grow our presence in this space. This appointment reinforces our commitment to the business and the reputation we have become known for."
Coleman joined Chubb in 1986 and has served in several leadership capacities since. Before Chubb acquired ACE in January 2016, he was named division president of Chubb's agriculture business in 2012.
Arnold has over 30 years of industry experience – eight of those years spent at Chubb, following the company's acquisition of Rain and Hail in 2010. He most recently served as deputy president of Rain and Hail. He will continue to be based in Johnston, Iowa and will report to Coleman.
Related stories:
Chubb shuffles its North American mid-market practice
Chubb introduces insurance for artisan contractors