Clear, factual communication crucial amid coronavirus 'infodemic' | Insurance Business America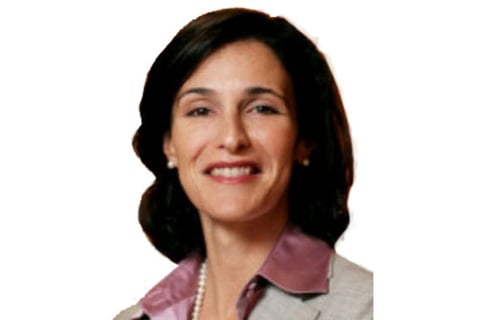 The novel coronavirus continues to spread across the globe with South Korea recently reporting the highest number of cases outside of China, that over the course of a week jumped from a few dozen to more than 1,200. Globally, the World Health Organization (WHO) stated that the number of confirmed cases had exceeded 80,000 and, as of February 27, there have been more than 2,700 deaths in China and 44 outside of the country.
Importantly, the WHO has commented on the spread of misinformation and stigma that's happening alongside the spread of the virus. In its February 24 situation report, the organization cautioned, "There are an increasing number of reports of public stigmatization against people from areas affected by the epidemic. Unfortunately, this means that people are being labelled, stereotyped, separated, and/or experience loss of status and discrimination because of a potential negative affiliation with the disease," adding that stigma can be heightened by insufficient knowledge about how the coronavirus is transmitted and treated, as well as how to prevent infection.
In the midst of this turmoil, Aon is advocating that people and businesses be careful about the sources of information they're turning to.
"They [should be] making sure that they're drawing from official sources of information, like the CDC and the WHO, because there is a lot of bad information," said Gigi Norris (pictured), managing director with Aon Risk Solutions' health care practice. "The WHO is actually calling this not only an epidemic, but an infodemic of misinformation. There is lots of stuff out there and lots of people speculating, and that is dangerous and not helpful."
Read more: Marsh: Organizations need to be 'proactive' as coronavirus spreads
During this outbreak, Aon has focused on helping clients with communication and planning via its infectious disease task force that spearheads such efforts. Clear and fact-based communication is vital to keep people as calm as possible as the panic associated with this type of virus is as dangerous or more so than the disease itself, according to Norris. The global brokerage should know, as it's been doing this for more than a decade when there is a meaningful outbreak of an infectious disease.
"We launch a website for our clients and one of the things that we do with that website is we talk a lot about communication," she said. "We've got communication checklists and things like that, that people can actually look at to think about how to communicate clearly and accurately with their employees. Since most clients already have pandemic influenza plans in place, we also provide tools that assist clients to modify their pandemic flu plans to respond to other diseases."
Because planning for specific disease threats can be elusive (and coronavirus is a great example of this), Norris added that Aon is encouraging clients to plan for the impacts of a human capital interruption, as opposed to getting too wrapped up in the details of a particular event.
With the WHO recently stating it was too early to call the outbreak a pandemic, but that countries should be "in a phase of preparedness," businesses around the world would be wise to do the same. The long-term impacts of the outbreak on the global economy could be manifold, seeing as China has about 18.5% of the world's population and contributes 19.7% of global GDP, not to mention the various sectors that could be impacted by the outbreak.
"If you take just a couple of industries, such as travel and tourism for example, the Chinese account for 21% of global tourism spending and not a lot of people from China are traveling right now," explained Norris. "If you think about China as a manufacturer, 21% of US imports come from China – 70% of our mobile phones, 60% of our shoes – and a lot of that stuff either isn't getting made right now, isn't getting shipped, or isn't getting shipped as quickly as it would normally."
Not to mention that China is a huge consumer of industrial raw materials, like copper, iron ore, nickel and aluminium. Regions that export those materials, primarily South America, South Africa as well as Australia, have seen China's imports of those raw materials plummet, while commodity producers weigh whether they'll be forced to cut back on production.
The global economy should, as a result, be shaking in its boots right now.
"You think about how a virus could affect an economy and the best thing we have to judge that is SARS. In 2003 when SARS hit, it had actually about a $40 billion impact on the global economy," said Norris. "At that point in time, China only contributed about 4% of the world's GDP, so you can see the difference between that and the [current] much larger number...It's a much more important player in the global economy, so one would expect the impact to be larger."
Read more: What mark will the novel coronavirus leave on the global economy?
The entire SARS event also only ran from around December to April, and the world is about two and a half months into the COVID-19 epidemic, indicating that the scale of this outbreak has far outpaced that of SARS, not to mention that there were about 774 deaths caused by SARS, compared to close to 3,000 from the novel coronavirus.
While life and health insurance are the primary coverages that would respond to this kind of outbreak, some businesses will have extensions for small sub-limit property coverages or other coverages on the property side, but many of these may be subject to exclusions which further limit or eliminate cover for this event, according to Norris. Meanwhile, if someone was sickened in the workplace and it was obvious that the workplace was the place that they had become sick, like a healthcare worker for example, workers' compensation would respond. Furthermore, if an employee was negligent in failing to use proper infection control procedures and that resulted in patient harm, that incident would be covered by a professional liability policy.
But, what commercial insureds really worry about from this type of event is the business interruption it creates.
"Because it is not related to a physical damage property peril in a property policy, there's likely little coverage under property programs," said Norris. "The real result is often some kind of an interruption of human capital because of the virus."
Absenteeism can be caused by illness, fear, caregiving responsibilities, government shutdown or quarantine, and though it doesn't typically trigger a property policy (except in some cases where there are some small extensions), there generally isn't a lot of limit out there for that risk in existing policies.
Given all this information, Norris added that it's crucial to note that "every policy is different in all these cases with regards to P&C, and so every policy should be specifically examined in order to determine whether and how there might be coverage for this kind of an event. But, typically, large limits of insurance have not historically been purchased by many consumers."