Climate change won't hurt the insurance industry – or at least Berkshire Hathaway, Buffett says | Insurance Business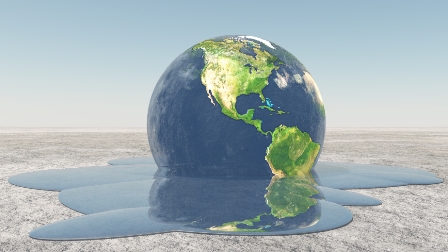 In
Berkshire Hathaway
's shareholder meeting over the weekend, business magnate and philanthropist Warren Buffett wrote that climate change will not hurt his insurance business. He made similar statements in the past, but was criticized for his views.
"We have a shareholder proposal that says what the risks are to the insurance division from climate change," Buffett stated in his letter addressed to shareholders. "We're not denying that climate change is an incredibly important subject. We're not denying its existence, but it will not hurt our insurance business."
"We're asked as a corporation to take a stance on very complex issues," Buffett's partner and Berkshire Hathaway vice chairman Charlie Munger said. "We have crime in the cities. We have 100, 1,000 complicated issues that are very material to our civilization. If we spend all our time in the meeting taking public stands on all of them, I think it would be quite counter-productive."
In March, Buffett reassured investors in another letter that climate change would actually benefit the insurance industry as insurers take on increased risk. The Berkshire Hathaway chairman also noted that the resulting inflation helps insurers—as the cost of repairs increases, so do insurers match their rates.
"Paradoxically, the upward march in loss costs has made insurance companies far more valuable," he said. "If costs had remained unchanged, Berkshire would now own an auto insurer doing $600 million of business annually rather than one doing $23 billion."
Buffett's views did not fly well with environmentalists.
"Warren Buffett appears to assume that climate change is a manageable risk for insurers, but the damage caused by the increasing frequency and force of extreme weather events associated with a warming planet is set to become unmanageable," said Greenpeace climate liability campaigner Naomi Ages in an interview with
The Guardian
March.