Concord appoints M&A expert | Insurance Business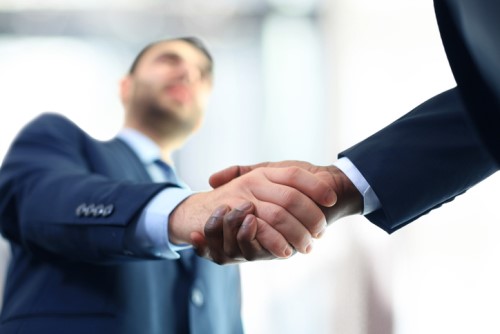 Concord Specialty Risk (Concord) has announced the arrival of James A. Grayer, Esq. as executive vice president for reps & warranty insurance.
Grayer gave up his previous position as partner at Kramer Levin Naftalis & Frankel, LLP prior to joining Concord.
Grayer has nearly three decades of experience to back his expertise as a mergers and acquisitions attorney. He has dealt specifically with representations and warranties insurance as he has built up his skills with more than 25 years of practice.
Concord said in a statement that the new executive will occupy a leading role in the growth of the firm's reps & warranty insurance practice.
"Because of the growth that reps & warranties insurance is experiencing, combined with the subtle shifts in M&A negotiations, due diligence reporting, and policy terms, we sought the best legal talent available," said David S DeBerry, Esq., Concord Specialty Risk chief executive. "We…found precisely the right candidate - James A. Grayer, Esq."
Learn how to grow revenue, reduce costs and improve your customers' experience. If you're not currently using e-signature, download this free whitepaper to learn how it can change your business.
Additionally, Kenneth W. De Berry, CPA, Concord Specialty Risk president, emphasized, "James's insurance experience, stellar reputation, and knowledge of a broad array of industries including healthcare, medical devices, education technology, branded consumer products, (and) apparel manufacturers," as bolstering "our ability to service our insureds and their counselors."
A market insight report by consultancy firm EY said, "We expect a continued upward trend in the volume of deals during the year ahead, but with a continued absence of the multibillion dollar transformational deals that characterized growth strategies during the super cycle.
"Early signs of market bottom will encourage those who've successfully strengthened their balance sheets to start considering strategic acquisitions. Mid-tiers will be consolidating their positions through all-equity based transactions, with a view of becoming major players in their respective commodities at the peak of the next cycle."
Similarly, a separate
Royal Gazette
report said that: "(Consulting firm) Deloitte also sees evidence suggesting a pick-up in activity of European insurers in the US in the latter part of 2017 and next year, due to 'seemingly favorable trajectories for economic growth, taxes, regulation, and interest rates."
Related stories:
Brokerslink announces expansion of global construction practice
Networked Insurance Agents undertakes nationwide expansion