Controversial provision has insurers on edge following Hurricane Matthew | Insurance Business America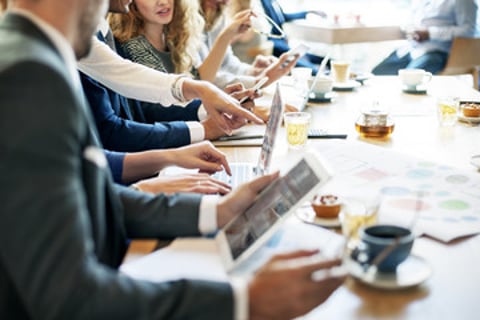 Property insurers dodged major losses in the wake of Hurricane Matthew – with initial estimates falling from $50 billion to $8.8 billion – but a controversial legal provision is causing some industry discomfort.
The Assignment of Benefits (AOB) legal tool, a Florida provision allowing contractors to bill and be paid directly by insurers, was introduced as a means to prevent homeowners from having to pay money upfront or deal with the complicated claims process. The years since its introduction, however, have convinced some that repair vendors have taken advantage of AOB by artificially increasing the cost of claims – sometimes even suing the insurer if it refuses to pay the bills.
Such abuse had increased during the decade-long lull in hurricanes, with the number of AOB-related lawsuits growing nearly 10,000% between 2005 and 2014, according to the Personal Insurance Federation of Florida.
Now, with extensive damage affecting much of the Florida coastline, insurers are concerned AOB abuse could cause claims to balloon.
"[AOB abuse] is certainly a big worry among insurers," Chris Hackett, senior director of personal lines at Property Casualty Insurers Association of America, told
Insurance Business America
. "We've been working with the legislature and other stakeholders in Florida to come up with reform measures that would try to reduce the number of incidents where a claim is exploited or inflated for the benefit of contractors."
PCI on Friday urged Florida homeowners to "use caution" when selecting a contractor, telling them to watch out for those who try to rush them on non-emergency repairs or try to get paid up front.
"Unfortunately, there are unscrupulous, unlicensed contractors and scam artists out there that may be looking to take advantage of Floridians who have suffered property damage due to the storm," said PCI Regional Manager Logan McFaddin.
In the past, AOB abuse has been cited as the reason for rate increases, including an average 15% statewide rise in April instituted by Citizens Insurance.
While it's uncertain whether such scams will trigger rate increases post-Matthew – most analysts say they are unlikely as a result of the storm alone – it's a possibility after any serious loss event, says Howard Mills, global insurance regulatory leader at Deloitte.
"The private insurance industry has thus far absorbed the inflated claims associated with AOB, but with a significant storm…AOB could be a big issue," Mills told
IBA
during Hurricane Hermine in September. "If we have a lot of insured losses, the market could see some disruption."
Related Stories:
The surprising reason Hurricane Hermine claims could cost insurers much more
Private insurers confirm that claims abuses have led to higher costs and rates